Study links high use of opioid painkillers to mental disorders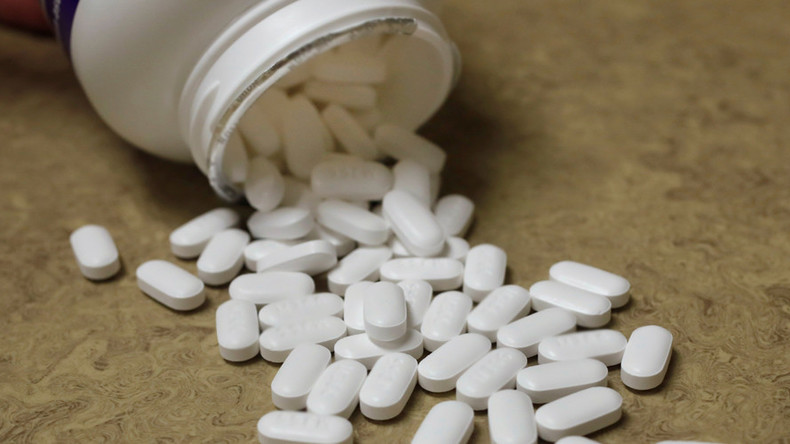 A study has found that more than half of US opioid prescriptions are given to people with mental health disorders who may tend to overstate their pain. Doctors, seeking to empathize with their complaints, may be overprescribing powerful painkillers.
Pain that "you may report as a two out of 10, someone with mental health disorders — depression, anxiety — may report as a 10 out of 10," said Brian Sites of the Dartmouth's Geisel School of Medicine, who led the study team.
Researchers at Dartmouth-Hitchcock Medical Center and the University of Michigan found that one-fifth of an estimated 38.6 million people with anxiety and depression received at least two prescriptions for opioids over a year.
Read more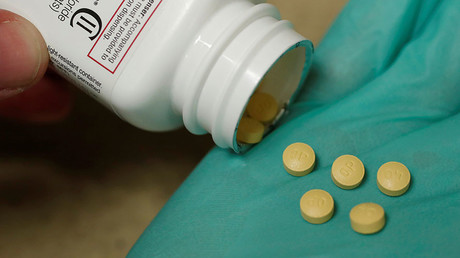 The study says 51.4 percent of 115 million opioid prescriptions written annually were given to people of that group.
To arrive at the results, researchers partly used a government survey for 2011 and 2013 in which patients described their health conditions and medication use.
The report will be published online in the Journal of the American Board of Family Medicine on July 5.
Opioid dependence affects nearly 5 million people in the US and leads to approximately 17,000 deaths each year, according to Substance Abuse and Mental Health Services Administration.
Overdose deaths from powerful painkillers jumped 14 percent from 2013 to 2014, The Centers for Disease Control and Prevention (CDC) reported.
CDC director Tom Frieden said one of the "driving forces" of the opioid epidemic in the US is that "doctors are prescribing way too many opioids, for too many conditions, for too long, for too many patients. And this is a major problem."
READ MORE: Fatal drug overdoses double from 15 yrs ago – gov't study
A separate study found that the number of children and adolescents hospitalized for prescription opioid poisoning has doubled in the last two decades.
Additionally, one in three adults prescribed opioids over a long-term period to address pain issues say they are dependent on their respective drug.