WikiLeaks disclosures on Iraq, Afghanistan did not damage US – report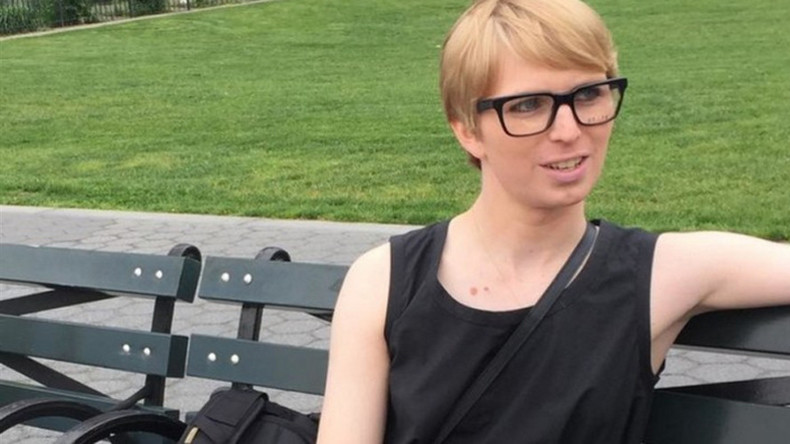 Leaked US military files provided to WikiLeaks by Chelsea Manning did not significantly harm national security, according to a recently released Department of Defense secret report published by BuzzFeed.
The whistleblowing website WikiLeaks, providing access to classified intelligence, military and diplomatic documents, has been making headlines since its creation. The US government was hunting and prosecuting whistleblowers, saying the leaks pose a huge threat to national security. But it turns out that the leaked data, specifically on wars in Iraq and Afghanistan, was not so sensitive, a secret 107-page document obtained by the BuzzFeed News revealed.
A task force of more than 20 US agencies, including NSA, CIA and FBI, carried out a "line-by-line review" of more than 740,000 records of "known or believed compromised" WikiLeaks data available as for 2011. The document was provided to BuzzFeed under a Freedom of Information Act, in response to a request filed in 2015. However, it was not fully disclosed, with only 35 pages available.
Following the comprehensive analysis, the report concludes that WikiLeaks disclosures on operation in Afghanistan has no "significant strategic impact," while it is still potentially damaging for "intelligence sources, informants, and the Afghan population" as well as for the US and NATO "collection methods and capabilities."
The leaks on the war in Iraq "have no direct personal impact on current and former senior US leadership Iraq," as the reports references to it are not damaging in any way, according to the Information Review Task Force (IRTF) assessments.
The review also has chapters on leaked Guantanamo records, as well as separate parts on Baghdad and Gerani airstrikes, carried out by the US Air Force during the wars in Iraq and Afghanistan correspondingly. The attacks received worldwide coverage and condemnation following the WikiLeaks posting the video of the airstrikes. However, the provided pages of the document do not include any assessment whether those leaked videos were harmful.
READ MORE: 'A testimony of evil': How Manning's 'Collateral Murder' revelation changed history
US Army private and whistleblower Chelsea Manning provided 700,000 military documents on Iraq and Afghanistan to WikiLeaks in 2010. For leaking classified information Manning was sentenced to 35 years in prison in 2013. She had served seven years behind bars before being pardoned by then-President Barack Obama and released in May.
The IRTF report also mentions another whistleblower and WikiLeaks co-founder, Julian Assange, saying "with moderate confidence" that his "insurance file" does not have anything "beyond that which the IRTF has already reviewed." The task force related to Assange's password-protected file, purportedly having additional leaks, in case anything happened to him.
READ MORE: Comey hailed as 'intelligence porn star' by Assange, as Snowden defends 'leak'
You can share this story on social media: