Leaking US military files was 'responsibility to public' – Manning in first interview after release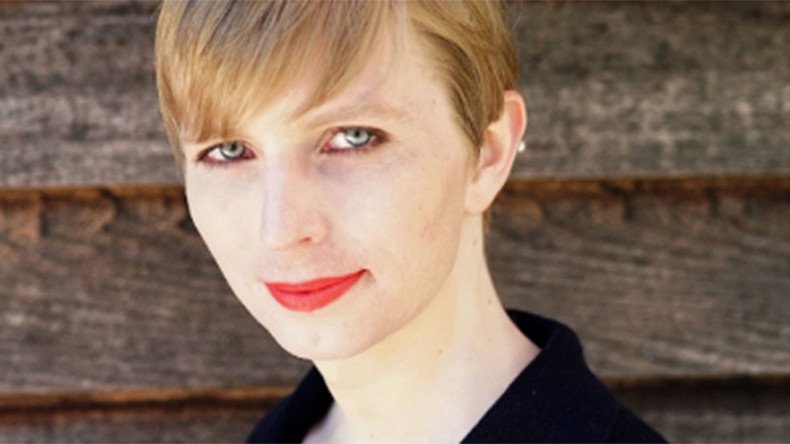 It was her responsibility to reveal classified military documents to the public, Chelsea Manning told ABC in her first interview after leaving prison, adding that she was unaware that the leaks could threaten US national security.
"I'm just me. It's as simple as that," Manning told ABC Nightline co-anchor Juju Chang, when asked if she considered herself a hero or a traitor.
She said she "accepted responsibility" for providing 700,000 military documents on Iraq and Afghanistan to WikiLeaks in 2010 – the biggest military leak in US history.
"Anything I've done, it's me. There's no one else. No one told me to do this. Nobody directed me to do this. This is me. It's on me," the whistleblower said.
Manning, who was once a military intelligence analyst in Iraq, said that revealing documents which, among other things, contained records of civilian deaths in the US' 'war on terror,' was her "responsibility to the public."
"We're getting all this information from all these different sources and it's just death, destruction, mayhem. And eventually you just stop… I stopped seeing just statistics and information, and I started seeing people," she said.
The whistleblower explained that "counter insurgency warfare isn't a simple thing. It's not as simple as good guys vs bad guys. It's a mess."
Manning categorically said "no" when addressed on if she was aware that her leaks could have jeopardized US national security.
READ MORE: Manning vows not to 'relive past' in first statement since release
Despite the US army branding her a leaker, Manning said she still has "nothing but utmost respect for the military."
"The people who are in the military work very hard, often for not much money, to make their country better and to protect their country… And that's why I signed up," she said.
The whistleblower received a 35-year sentence for the leaks, but was released in May after being pardoned by then-President Barack Obama. She had served seven years in prison.
An emotional Manning told the ABC that she wanted to say "thank you" to Obama.
"I've been given a chance. That's all I asked for was a chance. That's it, and now this is my chance," she said.
While in prison, Manning admitted being transgender and changed his name from Bradley to Chelsea. Manning also won the right to undergo hormone treatment at the military's expense.
READ MORE: To hell & back: Manning's supporters reflect on her 7-year nightmare
"I had to be who I am," she said, adding that hormone treatment is something she can't live without as it keeps her from "from feeling like I'm in the wrong body."
You can share this story on social media: