Out of this world: Larry King to meet stars of space at annual Starmus Festival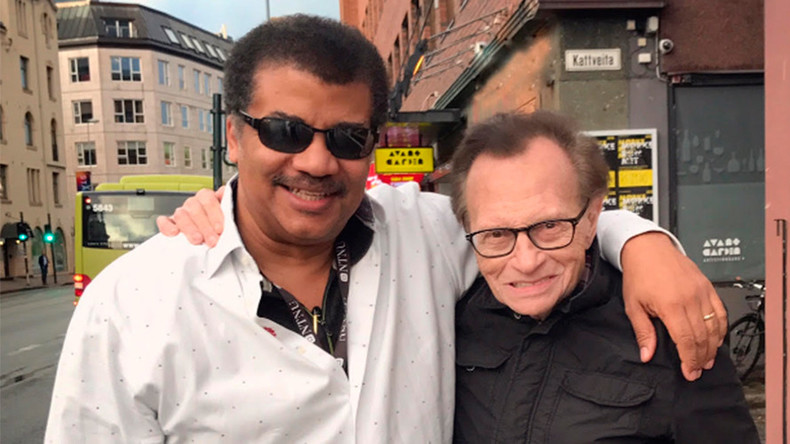 RT America host Larry King is at the annual Starmus Festival in Norway, where he will moderate two panel discussions, including one with noted astrophysicist Neil deGrasse Tyson, who just became the first American to receive the Stephen Hawking Medal.
On Tuesday, Tyson received the prestigious science communication award, which was announced on June 6. Theoretical physicist Stephen Hawking, for whom the award was named, handpicks the winner of each of three categories: science writing, music and arts, and film and entertainment.
Tyson, who calls himself "your personal astrophysicist," is the director of the Hayden Planetarium at the American Museum of Natural History in New York City. He is known for his TV series "Cosmos: A Spacetime Odyssey," as well as the podcast-cum-television series "StarTalk." Tyson is the first American scientist to win the Stephen Hawking Medal.
"This is affirmation that there is a hunger out there for people to continue to learn long into adulthood," Tyson said after he accepted the award. "Let me say that differently, that there is a curiosity that still burns within us, even if we've forgotten it was there… If you kept that curiosity into adulthood but you forgot it's there, I'm delighted to tickle that inner part of you and have you giggle like a child once again. And if that can continue, I'll still be there for you."
Jean-Michel Jarre, a French electronic music composer whose music has largely been inspired by space, technology and science fiction, won the music and arts award, while the creators of the CBS sitcom "The Big Bang Theory" landed the films and entertainment award.
"We never thought the show would have an actual impact on science. So when we hear about kids who have actually chosen a career in physics because of Sheldon and Leonard, it's very humbling," creator Chuck Lorre said, referring to the two main characters of "The Big Bang Theory."
Tyson's time at the festival is not done. On Wednesday evening, he will be one of the panelists is a session moderated by King called "108 minutes: The World on Fire." The other panelists are Eugene Kaspersky, cybersecurity expert and the CEO of Kaspersky Lab, an IT security company; film director Oliver Stone; and economists Finn Kydland and Chris Pissarides.
Stone is the father of Sean Stone, co-host of RT America's "Watching the Hawks."
Read more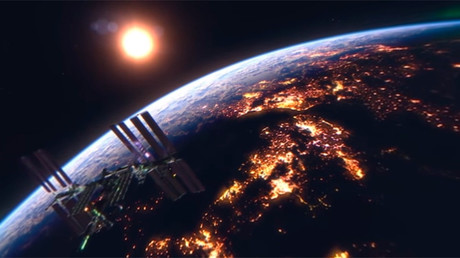 "I've always been fascinated with the universe and space. I look forward to learning more about each while participating in RT's presentation and panel," King said in a statement.
During a morning session on Wednesday, RT will present the first ever panoramic video of planet Earth shot with a 360 camera from aboard the International Space Station (ISS), as well as "backstage" footage.
King, who hosts "Larry King Now" and "PoliticKing" on RT America, will moderate the panel, featuring RT360 head Eduard Chizhikov and cosmonaut Andrey Borisenko. During the session, King will "speak frankly about the media industry," according to the program.
Festival attendees will also have the chance to watch RT's Space 360 videos in a virtual reality movie theater. These videos are also available through the RT360 App on mobile devices (Google Play, App Store, Oculus Store).
Starmus is a six-day festival celebrating science and the arts "with the goal of bringing an understanding and appreciation of science to the public at large."
It is hosted by the Norwegian University of Science and Technology, which aims to popularize science. This is the fourth year of the star-studded space festival. RT is one of the official information partners of the event.