'Feels like I'm back in space': US astronaut commends RT Space 360 at Starmus festival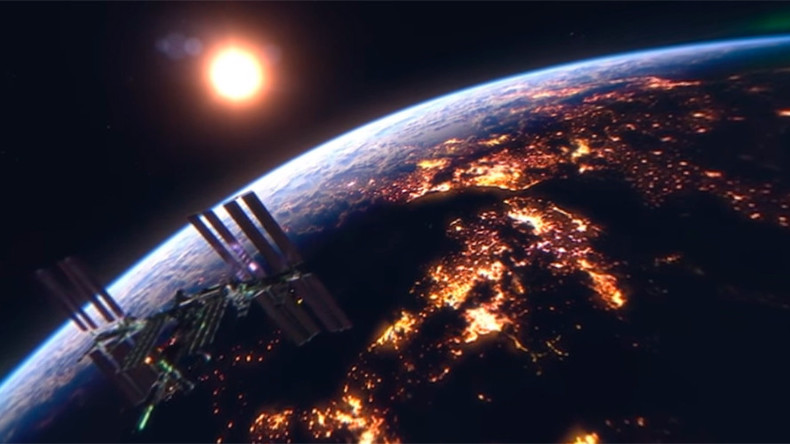 NASA astronaut Terry Virts has spoken with RT at the Starmus festival in Norway about the importance of virtual reality projects both for the people who have never been in space, and also for those aboard the ISS to feel connected with Earth.
READ MORE: Space 360: RT reveals first-ever 4K panoramic view of Earth from aboard ISS
"There is a huge potential. Yesterday, I did a VR rock concert, and it was so cool! My first thought was, 'They should send this to guys in space, they would enjoy it, that will be fun!' Or one could go to your house and film your family in virtual reality, and you could be with your family," Virts told RT at the Starmus IV festival, now under way in Trondheim, Norway.
"The psychological component of space flight is the most important component, and Russian psychologists really understood this. They would send us sounds from Earth, like birds or rain or a crowded cafe, and those little things were really important," the US astronaut explained.
360 videos are best viewed in desktop browsers or in the YouTube app.
At the festival, hosted by the Norwegian University of Science and Technology which aims to popularize science, with RT being one of the official information partners of the event, the American astronaut was shown 360-degree video footage from space, filmed by RT in cooperation with Roscosmos and the Energia Rocket and Space Corporation.
READ MORE: RT Space 360: Getting ready for zero gravity's sickening side effects
"This is great! I feel like I'm back in space, except there is gravity," Virts said, excited.
"People around the world love space, and they want to experience it, and I wish more people could go, but so far only a few hundred have, ever since Yuriy Gagarin," he told RT.
READ MORE: RT Space 360: Pumping iron & jogging at orbital gym
In cooperation with NASA, the American astronaut himself has been involved with an IMAX project. While aboard the ISS, and in open space, Virts shot some stunning footage of Earth, which was then featured in the 2016 film, 'A Beautiful Planet.'
"Making a movie to share the experience was one of the most important things I did," he told RT.