'Risk too high': Tour agency that sent Otto Warmbier to N. Korea halts trips for Americans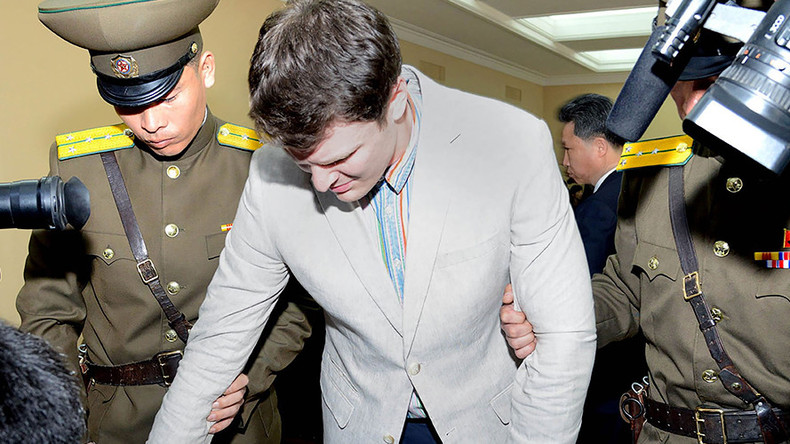 The Chinese travel agency that organized Otto Warmbier's trip to North Korea has announced it will no longer accept Americans for tours. It comes following the American student's death after his release from 17 months' detention in North Korea.
Young Pioneer Tours adventure travel company, based in China, reconsidered its position on taking US citizens on tours to North Korea and will no longer organize their trips to the country, according to the agency's statement published on Tuesday.
"Now, the assessment of risk for Americans visiting North Korea has become too high," the agency wrote on Facebook, following "the devastating loss of Otto Warmbier's life." The company also noted that no previous detainment of a tourist in North Korea "has ended with such tragic finality" and emphasized this must not be repeated.
READ MORE: Comatose US student released by North Korea dies in hospital
University of Virginia student Otto Warmbier passed away on Monday after he returned to his home country with severe neurological trauma, following a long-term coma. During his detention in North Korea there had been no information about his condition, the travel agency said.
"Despite constant requests, we were denied any opportunity to meet him or anyone in contact with him in Pyongyang, only receiving assurances that he was fine," Young Pioneer Tours wrote. "There has still been almost no information disclosed about his period in detention," the statement adds.
Read more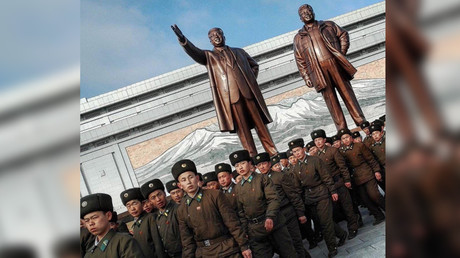 Warmbier went for a five-day trip to North Korea in January 2016, "lured" by the travel agency's promises of a "safe trip," according to his father. During the visit, he was arrested on charges that he had stolen a political banner and was sentenced to 15 years of hard labor. He was released and medically evacuated to the US on June 13, due to his serious health condition.
Two more American citizens are currently in North Korean prisons. In April, North Korean officials detained Kim Sang Dok, a US accounting professor, over charges of "criminal acts of hostility" targeting the North Korean government.
A South Korea-born businessman and naturalized United States citizen, Kim Tong Chul, was arrested in October 2015 and was sentenced to 10 years of hard labor on charges of espionage and subversion.
Tensions between Washington and Pyongyang have increased in recent months. While North Korea has stepped up missile tests, the US has boosted its military presence on the Korean Peninsula. The US has conducted a series of military drills with North Korea's neighbors, Japan and South Korea.
READ MORE: US lawmakers propose total tourist travel ban to North Korea amid rising tensions
The escalation of tensions has caused growing concern from Russia and China, who both have a border with North Korea, and are urging all parties not to escalate the situation further.
Young Pioneer Tours, founded by British expatriate Gareth Johnson, specializes in budget tourism to North Korea and other unique adventure holidays, according its website. Apart from sightseeing in North Korea, the agency's team covers such destinations as Iran and Transdniester, "as well as a basket of unrecognized countries" among their offers.
Other well-known travel companies offering trips to North Korea such as Koryo Tours and Uri Tours also announced their policy review on sending Americans to the DPRK in the light of Otto Warmbier's death.