'Grave concerns' prompt new probe into Trump admin's proposed cuts to civil rights enforcement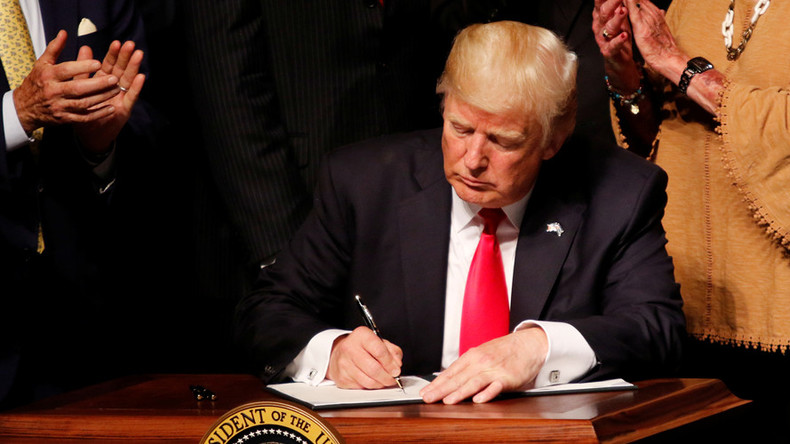 A civil rights watchdog has launched a two-year probe into the Trump administration's federal civil rights enforcement, citing "grave concerns" over proposed budget cuts resulting in a "dangerous reduction of civil rights enforcement."
A civil rights watchdog has launched a two-year probe into the Trump administration's federal civil rights enforcement, citing "grave concerns" over proposed budget cuts resulting in a "dangerous reduction of civil rights enforcement."
The bipartisan US Commission on Civil Rights agency has "grave concerns" over recent budget and personnel cuts announcements made by civil rights departments.
The "proposed cuts would result in a dangerous reduction of civil rights enforcement across the country, leaving communities of color, LGBT people, older people, people with disabilities, and other marginalized groups exposed to greater risk of discrimination," the statement read.
The commission will "examine the degree to which current budgets and staffing levels allow civil rights offices to perform their statutory and regulatory functions." The group's statement highlights a number of concerning proposed staff and budget cuts across a number of government agencies.
It describes the Justice Department's decision to place US Immigrations and Customs Enforcement (ICE) officers in courthouses as "a dangerous impediment to access to justice for all Americans." It also points to the proposed 121 positions being cut in the Justice Department's Civil Rights Division.
The Department of Education's proposed cuts include 46 roles from the Office of Civil Rights, which "investigates sex, race, disability and age-based civil rights complaints."
The commission said the cuts were "particularly troubling" after Education Secretary Betsy DeVos's recent refusal to confirm whether the department would step in if federally funded schools discriminate against LGBT students.
The 15 percent cut to the Department of Housing and Urban Development budget would see "billions of dollars of cuts" to housing and community grant programs for the "most vulnerable."
The budget would also eliminate federal funding for the Legal Services Corporation (LSC), which supports legal aid for low-income Americans.
The Trump administration's proposed budget cuts to civil rights enforcement has prompted the US Commission on Civil Rights to begin a two year investigation into the "dangerous reduction of civil rights enforcement."