Uber fires at least 20 employees amid 215 sexual harassment claims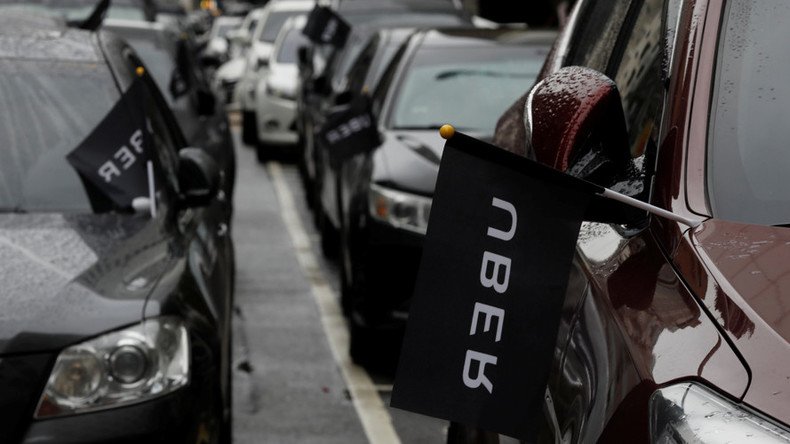 Uber, the ride-sharing tech company, has fired at least 20 people for hostility towards women after reviewing 215 sexual harassment claims and other complaints. The inquiry followed a blog post by a former employee who said she was was sexually harassed and who further claimed that improper conduct was stoked by those at the top of the company.
In a company-wide meeting on Tuesday, attorney Bobby Wilson from the firm Perkins Coie, told Uber's 12,000 employees that 215 claims of sexual harassment had been investigated, according to a person familiar with the matter, Forbes reported.
Sexual harassment is illegal under the state and federal law, as is discrimination.
About 100 of the reported incidents resulted in no action, while more than 20 were considered serious enough to result in terminations.
Another 31 employees, whose behavior was considered inappropriate but not egregious enough for terminations are in counseling or training. Seven others received written warnings.
A further 57 investigations are ongoing, according to an Uber spokesman.
Susan Fowler, whose blog started the probe, tweeted extensively in response to the announcement.
Remember that this is not about diversity and inclusion, it's about laws being broken. Harassment, discrimination, retaliation are illegal.

— Susan J. Fowler (@susanthesquark) June 6, 2017
Arianna and Liane to press: there is no systemic sexual harassment, just Susan.

External lawyers: there are 215 cases of sexual harassment. https://t.co/sZl0bnLccs

— Susan J. Fowler (@susanthesquark) June 6, 2017
The issues related to harassment, discrimination, retaliation and other HR matters. The company didn't name the employees let go, but some of the people fired were senior executives, according to the Forbes source.
The San Francisco-based company's internal review was sparked by a blog post in February by former Uber engineer Susan Flower. She wrote of a history of discrimination and sexual harassment by her managers which she was said was shrugged off by Uber's human resources department. Fowler said the inappropriate culture was stoked – and even fostered – by those at the top of the company.
READ MORE: US Justice Department launches criminal investigation into Uber
"When I joined Uber, the organization I was part of was over 25% women. By the time I was trying to transfer to another organization, this number had dropped down to less than 6%,"wrote Fowler. "Women were transferring out of the organization, and those who couldn't transfer were quitting or preparing to quit."
"There were two major reasons for this: there was the organizational chaos, and there was also the sexism within the organization. When I asked our director at an org all-hands about what was being done about the dwindling numbers of women in the org compared to the rest of the company, his reply was, in a nutshell, that the women of Uber just needed to step up and be better engineers," she added.
Following Fowler's blog, Uber hired former US attorney general Eric Holder to investigate its handling of sexual harassment allegations, according to the New York Times.
The company, valued at close to $70 billion by private investors and operating in more than 70 countries, has also been hit in the past few months by the departures of senior executives, including, its president, as well as the heads of finance, growth, engineering, and policy and communications. Uber is also seeking a chief operating officer.
Uber Chief Executive Officer Travis Kalanick also demanded the resignation of Amit Singhal, his new head of software engineering, after the company learned of a sexual harassment claim against him at his former employer, Google. Singhal, who left in late February, denied the allegation.
In the wake of complaints and lack of leadership, Uber has hired two women as senior executives, former Apple Inc. executive Bozoma Saint John and Harvard Business School Professor Frances Frei as senior vice present for leadership and strategy, Bloomberg reported.
You can share this story on social media: