Texas lawmakers slow to address issue of mothers dying at record rates
Published time: 5 Jun, 2017 20:04
Edited time: 6 Jun, 2017 08:07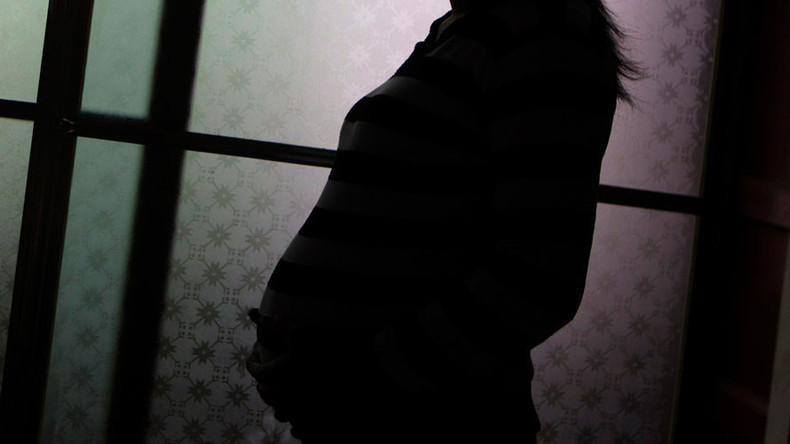 Several measures introduced to the Texas legislature to address the state's high rate of mothers who die of pregnancy-related complications languished due to political infighting. A study found Texas' rates higher than elsewhere in the developing world.
In Texas between 2011 and 2012, maternal mortality hit a high of 33 per 100,000 live births, according to a study authored by scientists at the University of Maryland, Boston University and Stanford University that was published in the journal of Obstetrics and Gynecology that was released in September.
By comparison, the Texas Department of Health Services recorded 377,274 births in 2011 and 382,438 in 2012.
The study's alarming findings prompted Texas lawmakers to create a task force to study the causes.
Several proposals were introduced to address the issue in the current legislation session but failed to make it to a vote, falling victim to Republican infighting over other issues.
"We had a chance to move the needle and we really failed to do so," said Republican state Senator Lois Kolkhorst, according to AP. "Certainly, as we develop in medicine, we can do better to take care of women in today's society versus past societies. I'm very disappointed."
Kolkhorst introduced a measure, with wide support, to extend the life of Texas' maternal mortality task force to 2023 from its current end date in2019, allowing the committee of doctors and behavioral specialists to analyze more closely the specific causes of pregnancy-related deaths.
Another proposal would have compared the risk of maternal mortality for black women in different income brackets. Other proposals would have extended Medicaid coverage to low-income adults.
Among the measures passed was one requiring the state to post online guidelines for reporting pregnancy-related deaths. Another would allow mothers to be screened for postpartum depression a year after childbirth.
The Texas legislature won't be back in session until 2019.
USA Maternal Mortality rate iMMR s increasing at alarming rate, while rest of world decreases. Texas MMR staggering doubling rate in 5 years pic.twitter.com/Z7GM6U1eov

— Greg Mortenson (@gregmortenson) June 3, 2017
A Texas Center for Health Statistics study found the top causes of maternal death in the state in 2011-2012 was cardiac related issues which accounted for 20.6 percent, followed by drug overdose at 11.6 percent, hypertension/eclampsia 11.1 percent and hemorrhage and sepsis 9 percent.
In 2012, 148 women in Texas died from pregnancy-related complications, including excessive bleeding, obesity-related heart problems and infection. Two years before, 72 women died from those causes.
Other findings were the maternal-mortality rate for white women was in step with their pregnancy rate; for Latinos, it was actually lower, but for black women, it was 11.4 percent of all pregnant women in the state, and 29 percent of those who die.
The study mentioned "changes to the provision of women's health services" – a reference to cuts made by state lawmakers in 2011 that stripped funding from Planned Parenthood and other women's health and family planning services – but the researchers stopped short of saying whether that policy change had any effect on the numbers.
"Still, in the absence of war, natural disaster, or severe economic upheaval, the doubling of a mortality rate within a two year period in a state with almost 400,000 annual births seems unlikely," the study's authors wrote.
The Institute of Health Metrics and Evaluation reported that there were 28 maternal deaths for every 100,000 live births in the United States in 2013, up from 23 in 2005, with a rate three times higher than in Canada and the UK.
An analysis by The Nation found that most Texas women who died post-pregnancy didn't succumb in the delivery room but instead died six weeks or more after childbirth. The three top causes were cardiac events, drug overdoses and hypertension.
A report by the Afiya Center, a reproductive justice organization founded and directed by black women, found the worsening rates correlated in part to the changes in state funding in family planning services.
In 2007, Texas joined other states in expanding Medicaid eligibility specifically for contraceptive and related care by creating the Women's Health Program for low-income adult women. In 2011 it reversed that trend, motivated by the goal to put Planned Parenthood out of business in the state because of the abortion services it was providing.
First, it cut Planned Parenthood out of participating in the Women's Health Program. Planned Parenthood Centers were serving about four in 10 women in the program statewide, with some sites serving as many as eight in 10 women.
In 2011, the state reallocated two-thirds of the budget for the state's family planning program to other efforts. In 2013, the Texas Department of State Health Services said its family program served less than one fourth of the women it had served in 2011.
Afiya also found that socioeconomic factors and geography also drive disparities. Women of color comprise more than half of the women in the US living in poverty. Furthermore, the poverty rate for both black women and Latinas is three times that of the whites. In the state of Texas, black women and other women of color represent 72.4 percent of those in poverty.
"Women need pre-conception care and continuity of care," Katrina Anderson, an attorney with the Center for Reproductive Rights told The Nation. "What they get is the opposite."