Veterans Affairs chief vows to fix 'broken' agency procedures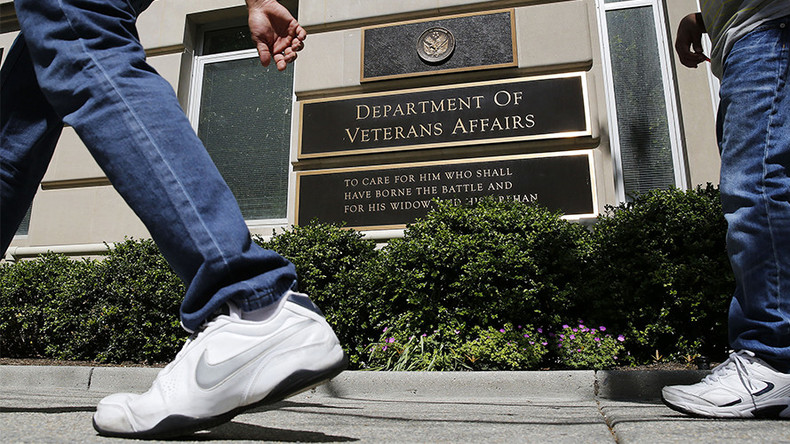 The road to reforming Veterans Affairs is not paved with money but with legislation and better management, Secretary David Shulkin told reporters, listing issues such as failure to fire bad employees to addressing alarming suicide rates among veterans.
Speaking at the White House on Wednesday, Shulkin laid out the agency's condition to reporters much like a physician relating a diagnosis, covering 13 areas of "significant risk" – from access and accountability to staffing, obsolete computer systems, and buildings dating back to the country's earliest years.
"Nothing makes me lose sleep more than the veterans we are losing to suicide," Shulkin said. Twenty veterans a day commit suicide, on average, and 14 of those do not receive VA services – whether because they were less-than-honorably discharged, homeless, or for some other reason, he said. The VA is now offering all veterans emergency mental health services, he added.
"Providers are increasingly frustrated with the VA's ability to get them payments," he said, noting that one in five community care claims get rejected as a result of confusing rules, while some $50 million in claims are six months overdue because of bureaucratic inefficiency and obsolete computer systems.
The VA has done much to improve access and cut wait times, but wait times for primary care mental health appointments are still at 60 days or more at 30 facilities. One in 10 follow-up appointments cannot be met, and 16 percent of primary care clinics are over 100 percent capacity, Shulkin said.
A website enabling veterans to rate the facilities for access, speed and quality of care has made great progress in terms of transparency. Currently, 14 VA facilities have a one-star rating, which Shulkin called "not acceptable."
While VA is among the few agencies happy with Trump's proposed budget for the 2018 fiscal year, Shulkin noted that upgrades to information technology are the one area where he could ask for additional funding.
"Legacy systems are old and at risk of failing, and that would cripple our operations," he said, citing the example of VALERI, the loan electronic reporting interface. If it fails and the agency has to process the claims manually, the number of veterans served would go from 90,000 per year to 12,000.
The VA is also looking at a "national realignment strategy" to address the fact that 400 of its buildings are standing empty. Buildings owned by the agency are over 60 years old on average, with almost 600 dating back to WWII and 449 going back to the Civil War or even the Revolutionary War. Eleven construction projects, worth $1.4 billion, are currently on hold while the agency works through appropriation rules, while 27 facility leases are waiting for authorization from Congress.
Congress also needs to reauthorize the Choice program that allows the VA to work with outside providers, pass laws to speed up disability claims appeals procedures, and give the administrator more authority to fire employees.
Current rules require a 30-day waiting period before any disciplinary action, and the VA currently has 1,500 proceedings pending, Shulkin said. He cited the case of a psychiatrist who was caught watching pornography on his iPad while meeting with a veteran, but the agency can't hire him for another month. Meanwhile, a court has forced the VA to hire back an employee who spent two months in jail for drunken driving.
"Our accountability processes are clearly broken," Shulkin said.
Shulkin rejected suggestions that his efforts at efficiency amount to "privatization" of the VA, arguing that he wants to better use the agency's resources to get help to as many veterans as possible. The agency is proposing to cap educational benefits under the GI bill and stop "individual unemployability" benefits to unemployed but disabled veterans once they turn 62.
Asked about the use of medical marijuana, Shulkin said he was open to "looking at that as an option" and that in states that have legalized it "there may be some evidence that this is beginning to be helpful," but that current federal laws preclude the VA from doing much about it.
The VA is the second largest federal agency, behind the Department of Defense, with more than 300,000 employees. In 2015, the US Census Bureau estimated there were 18.8 million living veterans, with nearly half age 65 and older.