Veterans in 2016: Backlogs, coverage gaps, and a Trump mandate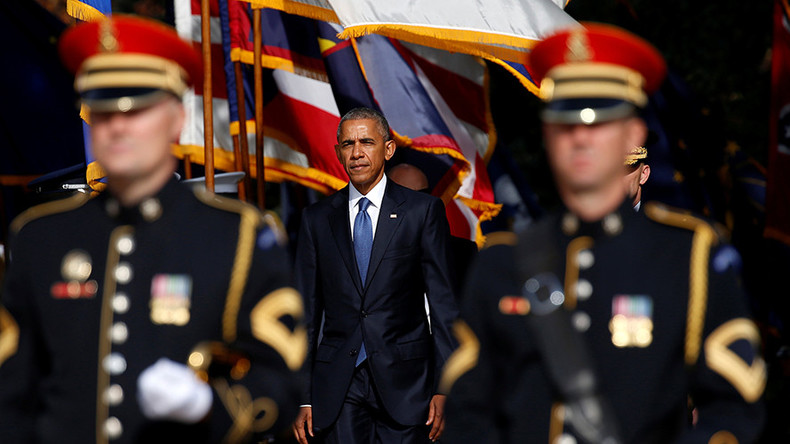 November 11 is designated Veterans Day in the US, a nation with almost 19 million military veterans. President-elect Trump has promised to "clean up" the Department of Veterans Affairs, which has struggled to meet the needs of war-weary former troops.
In 2015, there were 18.8 million living US veterans, according to the US Census Bureau. Nearly 80 percent of them were non-Hispanic white, while 11.6 percent and 6.4 percent of them were black and Hispanic, respectively. Female veterans numbered more than 1.5 million, as did those younger than age 35. More than 9 million vets were age 65 and older, many of whom served in the Vietnam War.
In May, the US House and Senate separately passed discretionary funding budgets for the Department of Veterans Affairs (VA) of more than $70 billion, lower than what the Obama administration recommended.
The embattled VA has been slammed in recent years, especially by Republican officials, over care backlogs, inaccurate record-keeping, intimidation of whistleblowers, and opiate over-prescription. Investigations of the agency found that over 120,000 veterans nationwide were left waiting or never received medical care.
The backlog scandal led to the resignation of VA Secretary Eric Shinseki, and probes by the FBI and the White House. The Obama administration criticized the VA for "significant and chronic system failures" and a "corrosive culture," promising reforms.
Supporters of the VA have said that the agency is taxed by the flow of veterans who have come home from Iraq and Afghanistan with levels of injuries, including those psychological, unseen — or unacknowledged — in wars past.
The story of war's ongoing toll on US veterans can be told through an avalanche of statistics that suggest high levels of trauma remain long after coming home.
For instance, the VA said in July that an average of 20 veterans committed suicide each day in 2014. About 65 percent of all veterans who died as a result of suicide in 2014 were 50 years of age or older. Furthermore, the veteran suicide rate was found to have increased 30 percent since 2001.
In August, the Obama administration said that it had reduced veteran homelessness by nearly 50 percent, but that meant that about 40,000 vets remained homeless still.
In 2015, more than 1.6 million former service members received mental health treatment from the VA. In fiscal year 2013, more than 500,000 vets diagnosed with post-traumatic stress disorder (PTSD) were treated at VA facilities, the agency said.
A recent report projected that more than 600,000 vets will not have access to health insurance in 2017, including around 327,000 vets who live in states that have not expanded Medicaid under the Affordable Care Act. Even with Medicaid expansion, about 84,000 of these veterans will fall into the coverage or assistance gap, referring to those whose income is too high to qualify for Medicaid in their state and too much to qualify for federal subsidies from Obamacare health exchanges.
A recent survey of US service members found that a majority is deeply skeptical about America's foreign interventions and that the US should focus on homeland defense and jobs instead of invading and "stabilizing" countries like Afghanistan or Iraq.
On September 1, Republican candidate Donald Trump offered vague assurances that, if elected, he would protect US veterans and bolster the VA, promising "to clean up" the agency.
"The [VA] secretary's sole mandate will be to serve our veterans – not bureaucrats, not politicians, but our great veterans," Trump said. "I'm going to use every lawful authority to remove and discipline anyone who fails our veterans or breaches the public trust."
One month later, Trump suggested during that military veterans who have struggled with mental health problems were not "strong" and "can't handle it," prompting swift backlash from some veterans.