'He's a hero': 5yo boy saves family after alerting relatives to parents' heroin overdose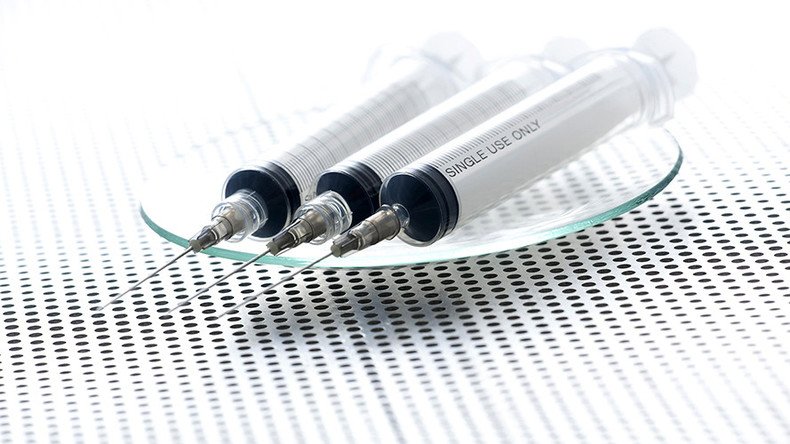 A five-year-old Ohio boy is being hailed a hero after he walked barefoot for two blocks to warn relatives that his parents had taken a near lethal dose of heroin.
The boy sounded the alarm at 5am Thursday when he discovered his parents unconscious at their home in Middletown, Ohio, according to local police.
Thinking his loved ones had died, the boy is said to have hiked to a relative's house to seek help.
READ MORE: Ohio cop overdoses on high-risk painkiller fentanyl after contact during stop
"Officers Ryan Morgan and Trey Porter arrived on scene along with the fire department and went to the boy's home and found that both parents had overdosed on heroin," the Middletown Police Department posted online.
"Our paramedics, doing what they do on a daily basis, were able to revive both parents."
The child, who was not named by the police, has won praise for his actions which, police say, also saved the life of his three-month old sister.
The girl was found by police sitting alone in a car seat at the Middletown address.
The Middletown Police added: "This five-year-old child, a hero, saved three lives… How can something so awesome be so sad all at the same time?
READ MORE: Heroic 2yo saves twin brother trapped under heavy furniture (VIDEO)
"We brought the young boy and infant into the police department after the incident. He was given a badge for being so brave."
According to WCPO news, the parents, named as Chelsie Marshall and Lee Johnson, were treated with opioid blocker naxolone at the Atrium Medical Center.
The pair have since been charged with child endangerment and appeared at an Ohio court on Friday.
You can share this story on social media: