California Senate votes to limit gifts to doctors from pharma companies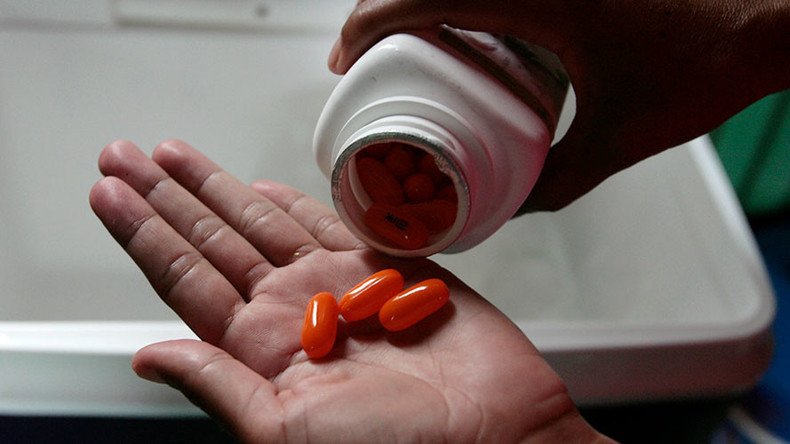 The California Senate has passed a bill banning pharmaceutical companies from giving gifts to doctors. California doctors accepted $1.4 billion in gifts from the industry in 2014, the bill's sponsor says.
The legislation, Senate Bill 790, targets a common practice in the US that critics believe results in doctors ignoring generic drugs in favor of more high-dollar medications that drive up health care costs.
The bill would specifically restrict companies from offering travel, consulting fees and other gifts to medical professionals.
"This bill is all about protecting patients, taxpayers and driving down the costs of prescription drugs," State Sen. Mike McGuire (D), the sponsor of the bill, said in a statement.
"Throughout the state, some of our largest hospitals and medical centers have realized the importance of limiting gifts from the pharma industry to doctors — it's time the state of California bans these types of gifts and incentives, which will put patients above profits."
McGuire said while the "vast majority" of medical professionals put their patients first, there are bad actors in the field.
"[G]rowing evidence reveals that financial relationships between some physicians and pharmaceutical companies confirm what has been suspected – financial incentives change minds," he said, according to KRCR.
A recent study by the University of California-San Francisco found that doctors who receive pharma gifts are two to three times likely to prescribe name-brand drugs at higher costs than generic drugs.
McGuire said that, in 2014, physicians in California were the recipients of more gifts and payments from pharma companies than in any other state.
"Current voluntary efforts are not enough. California physicians and medical professionals lead the nation in the number of gifts taken, over $1.4 billion in 2014," he said, according to KRCR.
Yet, opponents of the bill decried the measure, saying companies need to be able to market their products.
"Successful products provide the funding for the research, for cures," said State Sen. Ted Gaines (R), according to the Times-Standard. "Why would we do anything to diminish the ability of pharma companies to be successful in providing these new products?"
The bill could discourage doctors from participating in clinical trials or restrict the state's access to experimental drugs, said Senate minority leader Patricia Bates (R).
The bill would allow doctors to receive salaries for clinical trial participation, and would also allow for the payment of meals up to $250 per year for individual doctors.
The bill will now head to the state Assembly, the California Legislature's lower chamber, for consideration.
A Harvard Medical School study released last year found that Massachusetts doctors prescribed more name-brand cholesterol drugs in correlation with more gifts they received from pharma companies.
In Maine, a bill capping gifts to doctors has received bipartisan support. The legislation's sponsor said he wrote the bill in response to doctors who were given thousands of dollars by companies while prescribing their opioids.
Total payments to Maine doctors from drug companies hawking opioids doubled from 2014 to 2015, the Portland Press Herald reported.
Court documents unsealed last year and obtained by STAT revealed a massive "crusade" beginning in the 1990s by Abbott Laboratories and Purdue Pharma, makers of OxyContin, to sell the powerful opioid by, in part, plying doctors with gifts.
You can share this story on social media: