Sex, Drugs, and Bribery: Pharma group accused of using cash and sex to generate $1.5bn in Chinese sales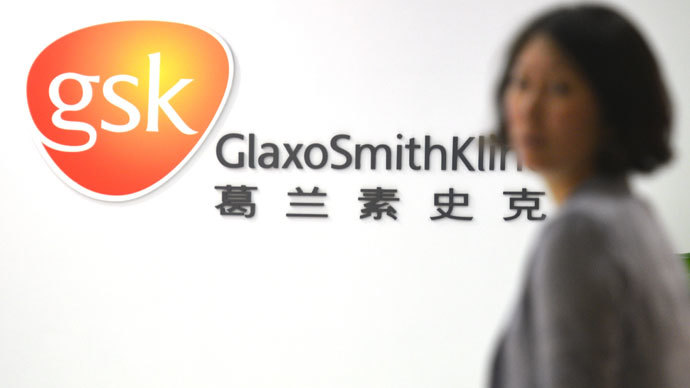 Drug manufacturer GlaxoSmithKline (GSK) faces allegations of funneling $489 million (3 billion yuan) through travel agencies to pay kickbacks to doctors, hospitals, and government officials to prescribe GSK drugs to patients.
Sales in China, the world's hottest pharmaceutical market, increased by 20 percent in 2012 to $1.5 billion, a miracle growth story now under police investigation. Though one of the hottest markets, it is also one of the most competitive, which investigators see as a motive for the bribes dating back to 2007.

Chinese newspapers reported GSK had a network of travel agencies working for them which acted as middlemen to carry out the bribery. 

"Each doctor had a credit card from the company. The kickbacks were transferred to the cards the day after the drugs were prescribed," one newspaper reported.

Laundering money through over 700 third parties enabled employees to overstep the company's gift giving limit of $50 per recipient, Xinhua reported. Scores of doctors, hospitals, lawyers, and government officials were showered with perks which included travel, cash bribes, and even sexual favors, the Public Security Ministry said. 
Better than the rest

In 2012, the Britain-based company's stock outperformed all its competitors, almost 2 to 1. The stock rose 31 percent this year, compared with an industry average of 17 percent, Bloomberg reports.

The alleged bribes could help explain the super success of the company, which has experienced a five year dividend growth of 6.79 percent.

"GSK's marketing strategy includes many things that allow and even encourage bribery activities," Gao Feng, head of economic crimes investigations at the Public Security Ministry, told reporters yesterday in Beijing.

"Expenses for bribery are ultimately being covered by the public," Feng added, confirming a popular suspicion corruption is linked to over-priced prescription medicine and vaccines.

State news agencies report the transactions totaled nearly $5 billion, while other media outlets report only a fraction of the amount.

Executives detained
Four Chinese executives have been detained and accused of bribe collaboration. Those detained were identified by Xinhua News Agency as Liang Hong, vice-president and operations manager; Zhang Guowei, vice-president and human resources head; Zhao Hongyan, legal affairs director; and Huang Hong, business development manager. The news agency cited police as their source.

The news agency broadcasted an interview with Mr. Liang, in which he said he had authorization to approve an annual budget of hundreds of millions of yuan.

The lead investigator on the case said GSK's head of Chinese operations, British national Mark Reilly, left the country on 27 June.

The investigation has been on-going for 6 months, and last week state media reported Chinese police were investigating 60 foreign and domestic drug companies to examine production costs vs. drugs that are widely believed to be overpriced. 
'Shameful'

In a statement GSK said it would fully comply with the police investigations and that they 'fully respect the laws and regulations in China' and they had stopped using agencies identified by the police.

A promise was made in the statement to 'put an immediate stop' to activities the company considers 'shameful' and a 'breach' of the company's values and standards.

Investigators interrogated the corporate representative of the Shanghai Linjiang International Travel Agency, which admitted their agency's profit was directly connected to the GSK bribery scheme in return for enticing kickbacks.

GSK is headquartered in Britain, but because of its sales presence in the United States, could be liable to penalties under US anti-bribery laws.

The company pleaded guilty and paid $3 billion to settle a US criminal and civil allegation a year ago for illegal promotion of prescription drugs and failure to report safety data.

Pfizer Inc., the world's largest pharmaceutical company, settled a foreign bribery case for $60.3 million.

You can share this story on social media: