Drug makers sued over insulin price-fixing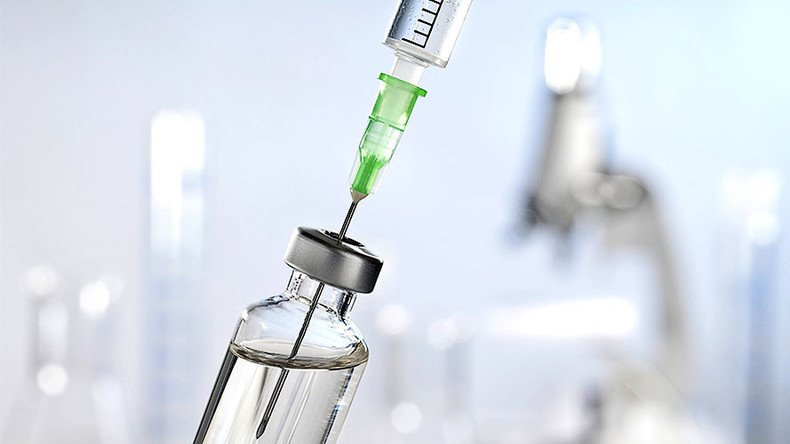 Eleven diabetes patients have filed a lawsuit in a federal court in Massachusetts accusing three big pharmaceutical companies of inflating the prices of lifesaving drugs by 150 percent and harming patients in the process.
Diabetes sufferers, who need daily doses of insulin to survive, watched as Sanofi, Novo Nordisk and Eli Lilly jacked up the price of insulin from $25 per prescription to as much $300-400 over five years, according to the complaint filed Monday.
Drug manufacturers usually rationalize drug price increases by claiming the high costs of research and development. In this instance, the plaintiffs claim, manufacturers admitted their price hikes were neither related to such costs nor any jump in production expenses.
The suit referred to a February 2016 op-ed written by an endocrinologist in the New York Times, which revealed the price hike had nothing to do with production costs.
The lawsuit cites examples of how the opaque drug-pricing system left many people unable to afford their insulin treatment, which can cost some patients up to $900 a month.
Patients have resorted to injecting themselves with expired insulin or starving themselves to control their blood sugar. In another instance, a patient intentionally slipped into diabetic ketoacidosis – one step short of a diabetic coma – in order to get insulin from hospital emergency rooms.
"People who have to pay out of pocket for insulin are paying enormous prices when they shouldn't be," said Steve Berman, a lawyer whose firm represents the patients and is seeking to have it certified as a class action suit, according to the New York Times.
The complaint said the price hikes were the result of "a scheme and enterprise among each Defendant and several bulk drug distributors."
In the scheme, drug makers set two prices for insulin treatments: a public price and a distributor price. While the lawsuit accuses the benefit managers of being complicit, Berman said the lawsuit focused on the drug makers because "they are playing the game, and they are the ones who publish the list price."
Plaintiffs contend that "business is booming" for bulk drug distributors, (PBMs), with the three biggest distributors – Express Scripts, CVS Health, and OptumRX – "bringing in more than $200 billion a year in revenue. They also control over 80% of the PBM market, covering 180 million insured people."
The suit argues these drug distributors, acting as middlemen, negotiate medicine prices with drug manufacturers on behalf of insurers, setting up "tiered formularies for their clients" which insurers then use "to determine how much of their members' drug costs they will cover."
Under those tiered formularies, distributors can exclude a more expensive drug, removing it from a formulary presented to health insurers. In turn, the insurance companies refuse to cover the more expensive drug, "giving them (PBMs) enormous control over drug purchasing behavior."
The suit alleges PBMs also pocket the difference between the benchmark price and the undisclosed real price they secure, which are "wildly inflated."
Drug companies were quick to declare they were law-abiding and the allegations lacked merit.
"We strongly believe these allegations have no merit, and will defend against these claims," Sanofi said in a statement.
Lilly said it had followed all laws, adding, "We adhere to the highest ethical standards."
A spokesman for Novo Nordisk said the company disagreed with the allegations in the suit and would defend itself.
"At Novo Nordisk, we have a longstanding commitment to supporting patients' access to our medicines," the company said.

In December, attorneys general in 20 states accused several drugmakers, including Teva Phamaceuticals and Mylan, of price fixing.
Mylan was cited for hiking the prices of the Epipen, a life-saving tool for severe allergy sufferers.
Teva Pharmaceuticals agreed on Monday to a Foreign Corrupt Practices Act related settlement after the Justice Department accused the company of bribing officials in Russia, the Ukraine and Mexico to increase profits for the company's generic pharmaceutical drug, according to Legal News Online. The company agreed to pay $519 million in penalties and follow a compliance program laid out by the DOJ.
President Donald Trump has pledged to address the matter and said the industry was "getting away with murder."
"I'll oppose anything that makes it harder for smaller, younger companies to take the risk of bringing their product to a vibrantly competitive market," Trump said in a meeting with pharmaceutical executives on Tuesday. "That includes price-fixing by the biggest dog in the market, Medicare, which is what's happening. But we can increase competition and bidding wars, big time."
Trump also urged big pharmaceutical companies to move back to the US.

"And I want you to manufacture in the United States. We're going to be lowering taxes, we're going to be getting rid of regulations that are unnecessary," he said.
You can share this story on social media: