94,000 gallons of jet fuel spilled at air station in Virginia, Navy estimates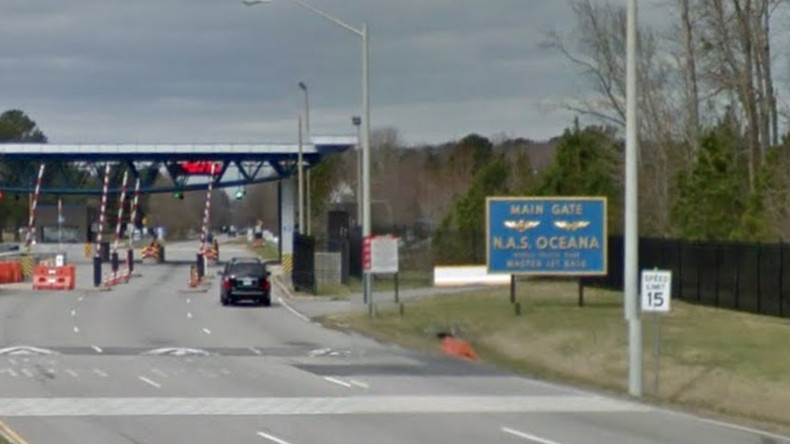 Crews are scrambling to keep the clean up of a major jet fuel spill at a military airport in Virginia Beach as "environmentally conscious as possible." Officials say the majority of the spill at the Naval Air Station Oceana has been contained and no evacuations were ordered.
On Thursday, Navy spokesman Jim Moir said that fuel leaked from a tank into a ditch outside the base, according to a press release obtained by Associated Press.
Read more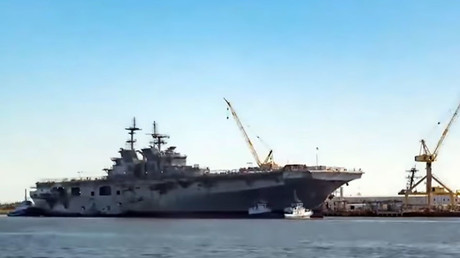 Moir said the spill occurred when the fuel was being transferred from a truck to a storage tank Wednesday night and went unnoticed until 6:30am the next morning.
Another Navy spokesman, Tom Kreidel, told WAVY that roughly 94,000 gallons of JP-5 jet fuel had spilled, however, the Navy later said they were working with the city of Virginia Beach and the US Coast Guard to figure out the exact amount.
Crews were able to prevent most of the fuel from traveling off the base, US Coast Guard and Navy officials said Thursday.
"We have been able to isolate the product from coming off the base using earthen dams," Captain Kevin Carroll with the US Coast Guard said at a press conference. "It's important to note at this time that the majority of the product is still on the NAS Oceana installation and it is being removed at this time."
Carroll said crews are using vacuum trucks to separate the fuel from the water, which will then be emptied into "frac tanks" before being disposed of properly.
RIGHT NOW: Fuel spill clean up at NAS Oceana. This is near Precision Dr. & London Bridge Rd. Much of LB Northbound is blocked off. pic.twitter.com/DvKfX0rsZu

— Steven Graves (@13StevenGraves) May 11, 2017
"We are committed to making this cleanup as quick and effective and environmentally conscious as possible," Carroll said.
Studies on laboratory animals found JP-5 can cause damage to the liver, decrease immune response, impair performance on neurological function tests, and impair hearing, according to Agency for Toxic Substances and Disease Registry. Those studies also found that contact with JP-5 caused dermatitis and damage to the skin.
Read more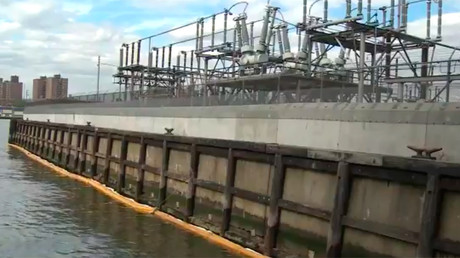 Kreidel said air and water monitoring stations have been set up "between some neighborhoods that we think may have been affected" and the Navy is "continually monitoring" the health risks.
"What they're looking for is the air quality; if it's safe for human health," Carroll said. "And right now all of our measurements have not even come close to where there is any threat to human health at this point. So that's why we feel very, very confident in regards to residents returning to their homes."
Officials said that no evacuation was ordered and there is no threat to anyone living around the base.
"We have mitigated the impact of this spill," Carroll said. "We can't put the fuel back in the tank, but I think we are effectively dealing with it right now and we will continue to work together."
Local police shut down the northbound lanes of the road outside the base while crews work to clean the spill.
NB London Bridge from International to Central Dr SHUT down. Traffic diverted down International to Lynnhaven. @CityofVaBeach

— Virginia Beach PD (@VBPD) May 11, 2017
Our Hazmat Team is helping our southside neighbors at Oceana NAB fuel spill.

— NN Firefighters (@NewportNews794) May 11, 2017
Newport News fire fighters tweeted that the hazmat team responded to help with the cleanup effort on Thursday.
No injuries have been reported.
Moir said the cleanup process should be completed within 48 hours.