Fox reporter claims she was demoted after writing about women's health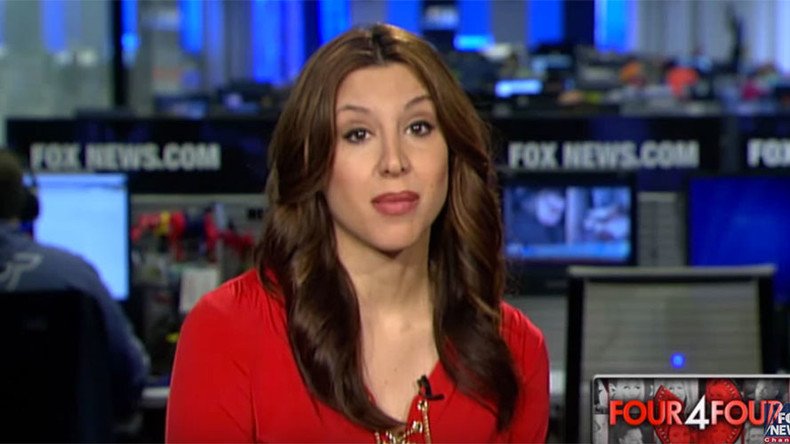 Fox News reporter Diana Falzone is the latest employee to file a suit against the news network. Falzone says she was removed from the air after writing about her struggles with a painful reproductive health condition.
Falzone filed a gender and disability discrimination suit in the New York Supreme Court in Manhattan on Monday. She maintains she was permanently barred from on air three days after she published an article about her reproductive health on the Fox News website in January, despite receiving permission to write the column.
Falzone's post, titled: "Women should never suffer in silence," revealed that she has endometriosis and that she's unlikely to be able to conceive as a result. Endometriosis is a condition that involves tissue growing outside the uterus. It can cause severe pain and lead to fertility issues.
She decided to write the post because it's a condition that can be undiagnosed and many women suffer with it in silence.
Her supervisor, Refet Kaplan, told her network executives had "permanently" banned her from appearing on air or on the website, and that she "would never again be permitted to host her own shows or conduct her own interviews." She was also barred from doing voiceovers.
Until that point, Falzon had been an on-air guest on shows such as Fox and Friends and Hannity since 2008. She was also a writer, creator and host of various Foxnews.com shows.
Falzone was unable to get an explanation for her ban, and her supervisor suggested she look for another job.
"The issues raised in Diana Falzone's lawsuit are a concern for all women," Falzone's attorney Nancy Erika Smith said. "Fox News never banned her male counterparts who have discussed their personal health issues on air. Indeed, those men saw their careers advance."
Fox News and its hosts have been hit with a slew of lawsuits alleging sexual harassment and racial discrimination.
Fox News CEO Roger Ailes resigned in 2016 after a number of women came forward to accuse him of sexual harassment, while Fox host Bill O'Reilly was fired last month after the New York Times reported $13 million had been paid out by the network and O'Reilly in settlements to women alleging harassment.
On Monday, Fox News co-president Bill Shine resigned after accusations emerged that he helped Ailes with his sexual advances.
You can share this story on social media: