Fox News co-president Bill Shine resigns amid sex harassment scandal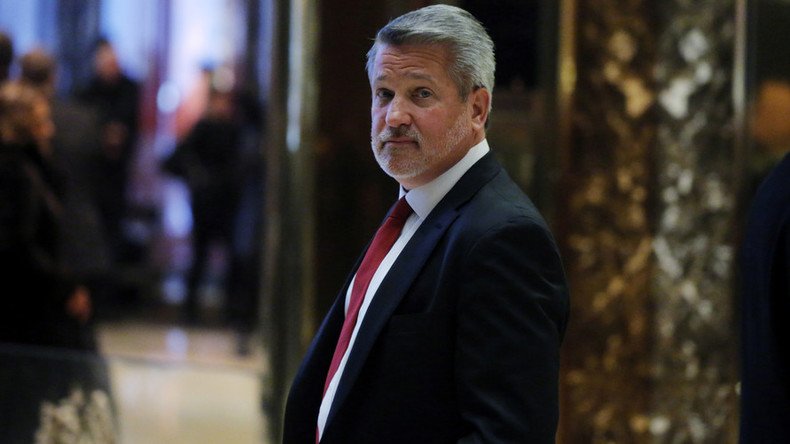 Fox News Channel co-president Bill Shine is stepping down in the wake of yet another sexual harassment scandal. After 21 years, Shine will be partially replaced by the network's highest ranking female executive.
Shine, who had been with Fox News since its inception, will leave after helping the media company through a transition over the next couple of months, a memo sent to employees Monday by network executive chairman Rupert Murdoch confirmed.
"Sadly, Bill Shine resigned today," Murdoch wrote in a memo obtained by The Hollywood Reporter. "I know Bill was respected and liked by everybody at Fox News. We will all miss him."
Shine was promoted to co-president, along with Jack Abernethy, at the behest of Murdoch after former Chairman and CEO Roger Ailes left in the middle of his own sexual harassment scandal last July.
Shine's resignation comes after reports that Fox News paid out $13 million to settle sexual harassment claims brought against its former host Bill O'Reilly from five women. O'Reilly was essentially fired from the network in April.
Shine, who was Ailes' right-hand man for two decades, was never accused of harassment himself. However, he was named in several lawsuits as one of the Fox News executives that enabled both Ailes and O'Reilly's behavior, then ignored, dismissed and suppressed concerns from the women who complained.
A recent lawsuit filed against the company last month by Fox News commentator Julie Roginsky, alleges that Shine "aided and abetted Ailes' acts of retaliation and harassment," according to a copy of the lawsuit obtained by Politico.
Pressure mounted on the network, as advertisers pulled their spots from The O'Reilly Factor amid the accusations. Both Ailes and O'Reilly have denied the allegations against them.
A press release from 21st Century Fox states Shine will be replaced by Suzanne Scott, who will take over some of Shine's duties as the new president of programming, while Jay Wallace will become the president of news. Jack Abernethy will remain president of the network, according to the press release.
"This is a significant day for all at FOX News Channel," Murdoch said, according to the press release obtained by Business Wire. "Bill played a huge role in building FOX News to its present position as the nation's biggest and most important cable channel in the history of the industry. His contribution to our channel and our country will resonate for many years."
Scott, who has been with Fox News since it launched in 1996, served as senior vice president of programming and development since 2009. Wallace, who also joined Fox News in 1996, served as executive vice president of news.
"Suzanne and Jay are recognized industry leaders. They have both played a large part in assembling the deepest bench of talented broadcasters and journalists," Murdoch added. "They will lead FOX News to an even more successful future."
Scott has also been named in several recent lawsuits along with Shine. The lawsuit brought by Roginsky accuses Scott and Shine of ignoring her complaints about Ailes' behavior.
"Even after the November 29, 2016 meeting during which Roginsky personally recounted the harassment and retaliation by Ailes, Shine and Scott took no action to investigate," the lawsuit alleges.
Last week, Sean Hannity, who has repeatedly defended Shine, tweeted that if Shine left, it would mean "the total end of the FNC as we know it."
However, in his memo to employees, Murdoch wrote that Fox News "continues to break both viewing and revenue records," adding, "I am sure we can do even better."
You can share this story on social media: