Fox News faces racism lawsuit – on top of multiple sex scandals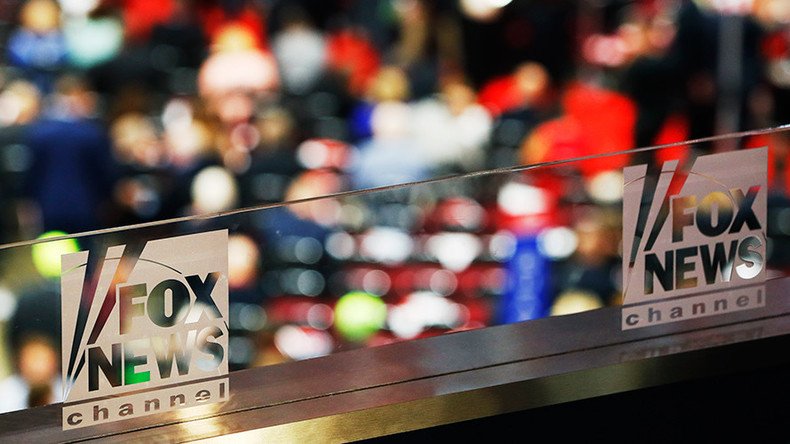 The shameful legacy left by former Fox News CEO Roger Ailes is proving hard to overcome for the company, which is already embroiled in multiple sex scandals. Now, several employees are adding a racial discrimination suit to the litany of alleged abuses.
Fox payroll manager Tichaona Brown and payroll coordinator Tabrese Wright have accused co-worker Judy Slater of making "racially charged comments, including suggestions that black men were 'women beaters' and that black people wanted to physically harm white people," reports Think Progress, citing The New York Times.
The lawsuit also alleges that Fox's accounting director, Tammy Efinger, participated in, or tacitly approved of, the ongoing racist behavior.
READ MORE: Bill O'Reilly's 'Swedish expert' admission backfires, #fauxnews lights up Twitter
Slater was dismissed in February once litigation against the network began.
An additional seven employees are now expected to join the racial discrimination lawsuit this coming week.
However, even more damning claims have since come to light in a letter to the network's attorneys from the plaintiffs' legal team, reportedly seen by New York Magazine.
The plaintiffs' attorneys now allege that Slater demanded that black employees compete in "arm wrestling matches'" with white female employees in an office located close to Ailes' old office.
The legal team also claims that Efinger spoke of her desire to "fight" a black employee.
In the wake of repeated sex scandals, Fox is already hemorrhaging advertisers but the latest racial allegations are sure to add many more to the list of companies jumping ship.
The company's tumultuous 18-month period following the unceremonious departure of Ailes amid widespread accusations of sexual harassment only seems to get worse as time goes on. Arguably Fox News' most well-known presenter, Bill O'Reilly, was also ousted this past week amid a similar scandal.
Both men will reportedly receive tens of millions of dollars in payouts.
Before O'Reilly's dismissal during the week, car giants Mercedes-Benz, Hyundai, BMW of North America, Mitsubishi and Lexus all pulled their sponsorship from O'Reilly's show while big pharma companies like Bayer, GlaxoSmithKline and Sanofi Consumer HealthCare soon followed suit, reports The New York Times.
In the lead up to O'Reilly's dismissal, there was a major online campaign pressuring advertisers to renounce O'Reilly's alleged behaviour and let their wallets do the talking, rallying under the hashtag #DropOReilly.
Women, let's use the power of our voice and tell advertisers to #DropOReilly. Share your own stories of sexual harassment in the workplace.

— Women's March (@womensmarch) April 4, 2017
You can share this story on social media: