Congress passes 1-week funding extension to avoid govt shutdown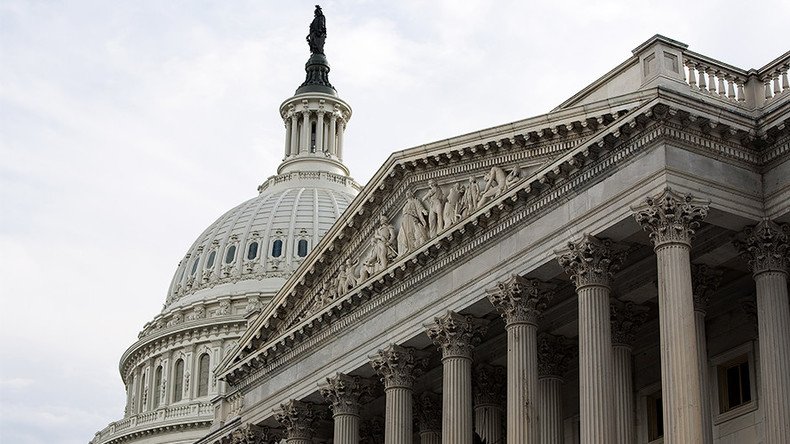 Both chambers of Congress have passed a one-week extension to the temporary budget that is funding the government. President Donald Trump is expected to sign the bill, despite it not containing funding for some of his recent demands.
The House and Senate each overwhelmingly passed a short-term spending bill, known as a continuing resolution, by noon on Friday, 12 hours before the government was set to shut down. It will allow the government to remain open for seven days at current spending levels.
The deadline has now been shifted to midnight next Friday evening, allowing lawmakers more time to hammer out ways to fund the government through the end of the fiscal year on September 30. Lawmakers have been battling over $1 trillion in spending priorities for months.
"Let's make sure these basics are done for the American people and then let's get about the important business of changing their tax code and making sure they have the best healthcare in the world," Representative Tom Cole (R-Oklahoma) said during the debate on the House floor.
Trump originally demanded that the continuing resolution include funding for a border wall and not include funding for healthcare subsidy payments required under the Affordable Care Act, better known as Obamacare. However, Trump walked back those requirements over the last five days, allowing the various factions on Capitol Hill to come together on the funding extension.
"There's no Democratic objection," Senate Minority Leader Chuck Schumer (D-New York) told NBC News. "There's still some [issues] to be negotiated," on a long-term deal, "but the negotiators were up 'til 1:30 last night … so certainly we're willing to give it a few more days."
The passage of the continuing resolution is a minor victory for Republicans ahead of Trump's 100th day in office. The GOP originally sought to try to repeal and replace Obamacare on Friday, a month after their first attempt crashed and burned. However, they announced Thursday night they still didn't have enough votes within their own party to pass such a bill.
The government last shut down in October 2013. It took 16 days for Congress to craft compromise bills to both fund the government and lift the debt ceiling, ending the threat of default hours before the US was set to do so. The debt ceiling was raised again this March, at the urging of the Trump administration.
You can share this story on social media: