Trump authorizes Pentagon to manage number of troops deployed to Iraq & Syria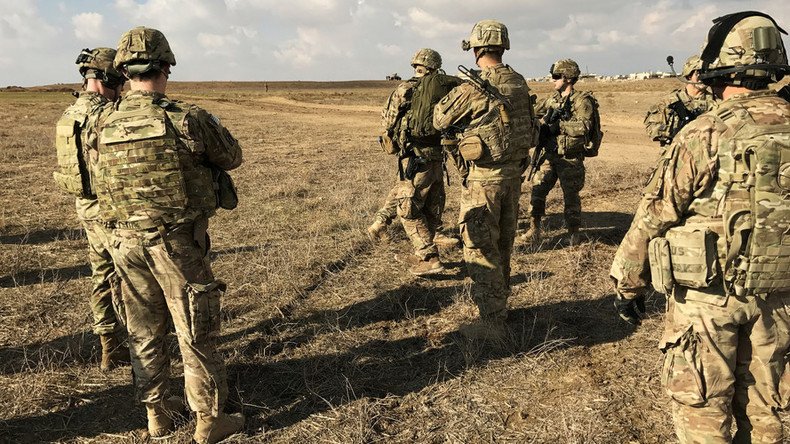 US President Trump has given the Pentagon authority to independently set troop levels in Iraq and Syria, and to ensure commanders' flexibility. Over 5,000 troops are deployed in Iraq, and 500 in Syria, where they operate without Damascus' invitation.
"The President has delegated the authority for Force Management Levels (FML) for Iraq and Syria to the [Defense] Secretary [James Mattis]," said Captain Jeff Davis, a Pentagon spokesman, as cited by ABC.
He also said that no change has been made at this stage to the number of US troops in the Middle East, adding that the current military strategy involves rendering support to local militias fighting Islamic State (IS, formerly ISIS/ISIL).
The move does not mean that the numbers of troops in Iraq and Syria will change "nor does it change the process by which we will manage those forces," said Davis.
"Bringing the authority really back here where it's historically been enables military commanders to be more agile, to more quickly and efficiently support partners, to have more rapid decision-making, and to keep units together," he said, adding, "it simply restores authority and it's a more effective way of managing it."
The Force Management Level (FML) system was introduced in Iraq and Syria during the Obama administration, in order to exert control over the military. Control of the system is being transferred from the White House to the Pentagon, where it had typically existed before the Bush and Obama administrations.
Obama, from time to time, increased FML limits, but the scheme was criticized by military commanders, arguing that the bureaucratic process complicated their ability to deploy troops in the midst of the wars in Iraq, and later, Syria.
The decision to allow the Pentagon to manage troop levels comes as US public approval for expanded engagement in Syria shows signs of strength. A Morning Consult/Politico poll published in mid-April found that 31 percent of Americans believe the US should be doing "much more" in Syria, while another 32 percent said the US should be doing "somewhat more."
The poll also found that 66 percent supported the Trump administration's decision to launch a massive cruise missile strike on a Syrian Army airbase in Shayrat – a move that was described as an act of aggression by Damascus and Moscow.
The delegation of authority over FML does not apply to Afghanistan, where 8,400 American soldiers are still deployed. The Trump administration is currently reviewing its Afghanistan strategy, and the authority for setting troop levels there will still be handled by the White House.
"When the White House has oversight, [the figure] has a political dimension, good or bad. Trump was elected so there is a degree in which he is abdicating. That's a pretty big decision to delegate to your Secretary of Defense," Colin Kahl, national security adviser to former Vice President Joe Biden, told BuzzFeed.
"This allows the Pentagon to race ahead of the interagency process, which is designed to produce holistic strategies to address our most pressing challenges."
You can share this story on social media: