63% of American voters want more US intervention in Syria – poll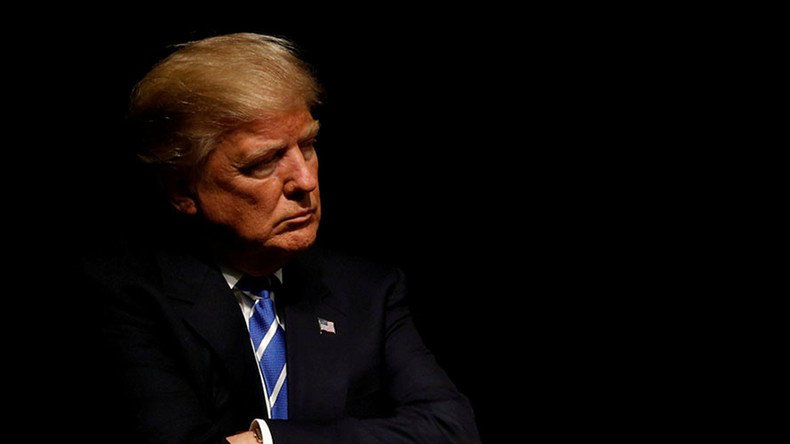 A new poll has found that the majority of American voters, 63 percent, want the Trump administration to do more in Syria. It was conducted as the Trump administration carried out a missile strike on Syria over allegations of a chemical gas attack.
The new Morning Consult/Politico poll published on Wednesday found that 31 percent of Americans believe the US should be doing "much more" in Syria, while another 32 percent believe the US should be doing "somewhat more."
The poll also found that 66 percent of respondents supported the Trump administration's decision to launch a missile strike on the Syrian Army's Shyrat Airbase last Friday.
The strike was carried out based on allegations that the Syrian air force dropped chemical weapons in airstrikes on Khan Shaykhun in rebel-held Idlib province on April 4, and either or struck a depot containing chemical weapons.
The Kremlin maintains that airstrikes hit a depot containing chemical weapons stockpiled by terrorists.
When American voters were pressed about what action the US should take next in Syria, the poll responses showed narrower support. Some 57 percent of respondents supported more airstrikes, while 39 supported sending US ground troops to oust Bashar al-Assad, Syria's legally elected president. About 41 percent supported sending arms to rebel groups.
The poll, which surveyed 1,988 registered voters from April 6-9, has a margin of error of plus or minus two percent.
Back in August 2013, after the United States alledged the Syria government had used chemical weapons in, three separate Washington Post-ABC News polls found clear majorities of the public opposed launching missile strikes in Syria.
In the last of those surveys, 61 percent opposed strikes in response to Syria's use of chemical weapons, with opposition outpacing support by about a 2-to-1 margin. The margin of intense opinion was even starker: 45 percent said they "strongly opposed" military strikes that then-President Barack Obama advocated — nearly three times as many as the 17 percent who "strongly supported" the action.
Appearing on Fox News on Wednesday, President Donald Trump called Syria's president an "animal," but said the US is not going to war in Syria.
"Are we going to get involved in Syria? No," Trump told Fox business TV host Maria Bartiromo.
"But if I see them using gas…when you drop gas or bombs or barrel bombs – massive barrels with dynamite – and drop it right in the middle of a group of people…you see kids with no arms, no legs, no face. This [Syrian President Bashar Assad] is an animal," he added.
Trump claimed that even "some of the worst tyrants in the world don't use the kind of gas they use."
In the meantime, the White House has been sending mixed signals concerning Syria and Assad. Earlier in April, US Secretary of State Rex Tillerson hinted that Assad's resignation, which the Obama administration considered a prerequisite for settling the Syrian crisis, was no longer of interest to Washington.
"I think the... longer term status of President Assad will be decided by the Syrian people," he said.
Tillerson signaled a change of heart, saying "steps are under way" to form an international coalition that would seek to remove the Syrian president from power.
"Assad's role in the future is uncertain and, with the acts that he has taken, it would seem that there would be no role for him to govern the Syrian people," he told a press briefing on April 6.
The US Secretary of State is meeting with Russian Foreign Minister Sergey Lavrov in Moscow on Wednesday.
The UN Security Council is to vote on a draft resolution demanding that the Syrian government cooperate with an investigation into last week's suspected chemical attack in Idlib province. Russia has said it will veto the measure.
You can share this story on social media: