Judge attacked by Trump as 'hostile, Mexican' to hear key deportation lawsuit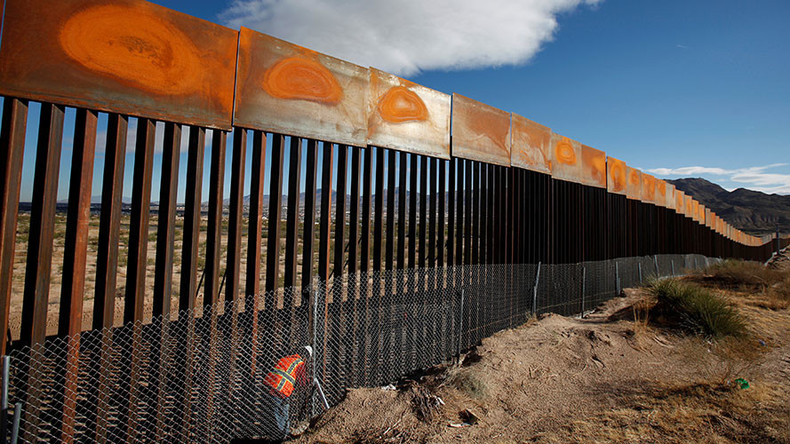 The federal judge that Donald Trump notoriously attacked during the campaign as "very hostile" will once again be in the president's crosshairs. US District Judge Gonzalo Curiel will hear a key case against the Trump administration's deportation policies.
Juan Manuel Montes, 23, is suing the Trump administration, claiming the government did not provide legal justification for deporting him to Mexico. Montes had been in the US since he was 9, and had qualified for the Deferred Action for Childhood Arrivals program under the Obama administration. DACA offers deferred action from deportation and eligibility for a work permit for two years to undocumented immigrants who meet certain eligibility requirements.
He is believed to be the first DACA recipient with an active work permit to have been removed from the US under the Trump administration.
Read more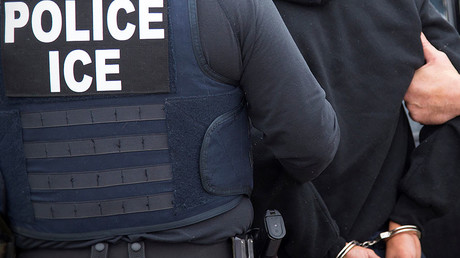 In mid-February, Montes was visiting his girlfriend in the border town of Calexico, California, when he was stopped and asked for identification, which he was not carrying. US Border Patrol agents took him to a local station, asked him to sign papers and then removed him to Mexico in the middle of the night, the National Immigration Law Center (NILC), which is representing Montes, said in a statement. He did not have access to an immigration judge or legal counsel, nor was he given copies of the documents he signed.
After being jumped from behind, mugged and beaten in Mexico, Montes climbed over the border wall to return to the US, where he was quickly captured by border agents, questioned and deported again, he told USA Today.
The Department of Homeland Security, however, doesn't have any record of the first time Montes was deported, just of his removal after climbing the wall. US Customs and Border Protection (CBP), which falls under the purview of DHS, said that Montes' DACA status "had expired in Aug. 2015 and he was notified at that time," spokesperson Ralph A. Desio said in a statement to NBC News. DHS later clarified that Montes' status was still good through 2018, but that he "lost his DACA status when he left the United States without advance parole on an unknown date prior to his arrest" for illegally reentering the US.
Montes filed a Freedom of Information Act (FOIA) request with CBP, US Citizenship and Immigration Services, and the Calexico Port of Entry in mid-March, asking for all records of his interactions with the agencies. Montes sued because the government acknowledged receiving the request, but did not otherwise respond within the 20 business days required by law, the NILC said.
In January, Trump signed an executive order directing federal immigration agencies to step up enforcement against the estimated 11 million undocumented immigrants in the US. However, the president did not revoke DACA protections that have been granted to more than 750,000 undocumented immigrants, saying he had a soft spot for those who are leading productive lives in the US and have few, if any, ties to their native countries.
Montes' lawsuit, which is the first major legal challenge to Trump's deportation policies, was randomly assigned to Curiel, who previously oversaw the Trump University case.
Trump went after Curiel in May 2016 at a rally in San Diego, California, calling him a "very hostile judge." He insituated that Curiel could not be impartial because he is of Mexican descent. The District Court judge was born in the US.
Read more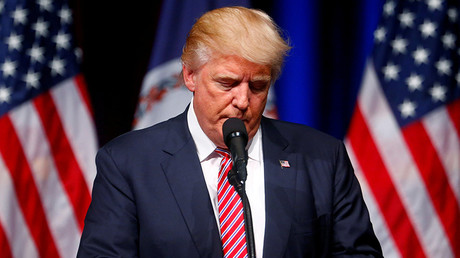 "What happens is the judge, who happens to be, we believe, Mexican, which is great. I think that's fine," Trump said at the time. The then-candidate went even further in his attack on Curiel in an early June interview with CNN.
"He's a Mexican," Trump told Jake Tapper. "We are building a wall between here and Mexico."
Trump never apologized for his remarks, which even members of his own party denounced as "racist." He did release a statement in early June, saying: "It is unfortunate that my comments have been misconstrued as a categorical attack against people of Mexican heritage."
"I do not feel that one's heritage makes them incapable of being impartial, but, based on the rulings that I have received in the Trump University civil case, I feel justified in questioning whether I am receiving a fair trial," he added.
Curiel is an Obama appointee and a former US attorney who handles many cases involving the US government. Having him hear the lawsuit "is of interest because of the judge having been previously attacked — unfairly I think — by candidate Trump, but I don't think legally there's much of an issue here," Kevin R. Johnson ‒ dean of the University of California, Davis School of Law ‒ told NBC News. He noted that Trump's past comments about Curiel will likely have no bearing on the Montes case.
On Wednesday, before the judge was assigned, the White House was asked about the Montes case. Press secretary Sean Spicer declined to comment, but noted that "there's a lot of additional details that are coming out about that issue." He referred questions to DHS.