Trump's border wall could have Americans trapped on 'Mexican' side – report
Published time: 16 Apr, 2017 22:59
Edited time: 17 Apr, 2017 10:02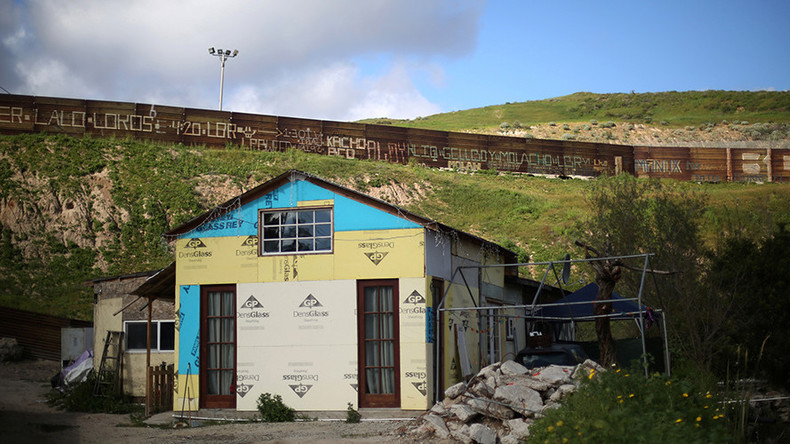 President Donald Trump's proposed wall on the US-Mexican border may leave some Americans living in Rio Grande Valley, trapped on the Mexican side, while many others may lose their property due to land expropriation.
Some Americans in Texas may technically be left on American soil, but outside the border wall that would separate the US from Mexico, AP reported on Sunday.
A number of landowners have already lost parts of their property due to the existing fence while others are also expected to incur losses.
The Texas Civil Rights Project has reportedly begun collecting the names of those who might be affected by the construction of Trump's "big, beautiful wall."
The land along the border stretching for over 300 miles (483 km) in the Rio Grande Valley is larger than anywhere else.
Lawyers are rolling up their sleeves, gearing up for long and tedious lawsuits that may take enough time for the president's policy regarding the wall to change.
"That's a fight that we've been ready to fight," Efren Olivares, a lawyer at the Texas Civil Rights Project, said, according to AP.
Trump promised to build an "impenetrable, physical, tall, powerful, beautiful, southern border wall" on the US-Mexico border that seeks to end to the flow of drugs and criminals into the US as part of his election pledges.
However, many people from the valley say the current fence is not helping and there is strong opposition to erecting a larger barrier.
The law authorizing construction was passed in 2006 and presented a great number of difficulties since authorities had to go to court for a property takeover permission.
The US Constitution stipulates the government must prove that the seized land would be used for the public good and that affected landowners will obtain a "just compensation." If the compensation doesn't seem fair, the case could be taken to court where trials could last for years.
The border between the two countries is around 1,900 miles (3,100 km) long while Trump has promised to cover 1,000 miles, adding that natural obstacles would deal with the rest of the territory.
The already erected 650 miles of wall, literally a fence, has cost the US government more than $7bn.
Earlier, Trump promised the total cost will stand between $10bn to $12bn. However, estimates by the Washington Post in 2016 put a $25bn price tag on Trump's venture.