Maribel must go: US court denies Mexican immigrant's deportation appeal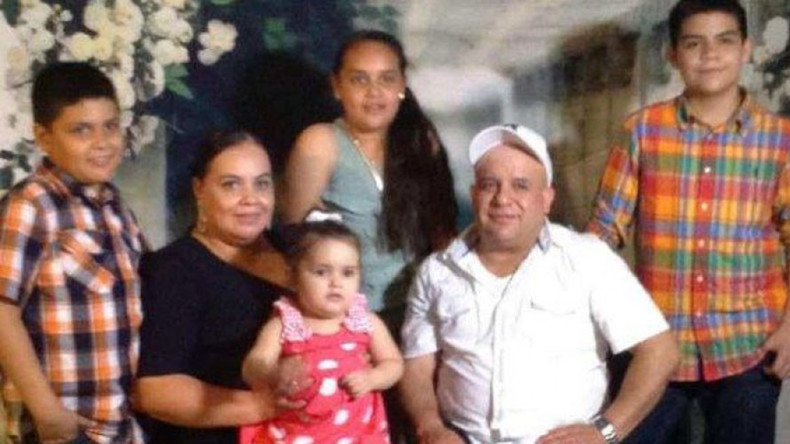 A federal court in Ohio has rejected the appeal by Maribel Trujillo Diaz, clearing the way for immigration authorities to deport the mother of four US-born children back to Mexico and outraging activists who called for her to be allowed to stay.
On Tuesday, the three-judge panel of the 6th Circuit Court of appeals in Cincinnati ruled in favor of the Justice Department, dismissing an appeal by Trujillo by saying her final order of removal was issued in 2014.
Trujillo, a mother of four children who entered the US illegally in 2002, was detained by Immigration and Customs Enforcement (ICE) agents on April 5. Her attorneys say that her family has been targeted by drug cartels in Mexico.
"We're obviously disappointed with the court's ruling, but we still encourage ICE to do the right thing and not separate this mom from her kids," attorney Emily Brown said, as quoted by WKRC.
The Catholic Archdiocese of Cincinnati has campaigned on Trujillo's behalf, calling her arrest "cruel and unacceptable" and holding candlelight vigils in protest. They say the Mexican immigrant has no criminal history, and cares for four children ages three to 14, the youngest one with special needs. Trujillo has made a positive contribution to her church and community in Butler County, the archdiocese has said.
Politicians got involved in Trujillo's case as well, with Senator Sherrod Brown (D-Ohio) calling immigration authorities urging them to reconsider the case, and Senator Rob Portman (D-Ohio) trying to "facilitate a solution," according to his spokeswoman.
Governor John Kasich, a Republican who finished third in the race for the 2016 presidential nomination, also sympathized with the Mexican mother.
"We have enough broken families in the country," he told the Cincinnati Enquirer on Monday.
"There's nothing I can do about it," he added. "In case you didn't know, I'm not president."
Read more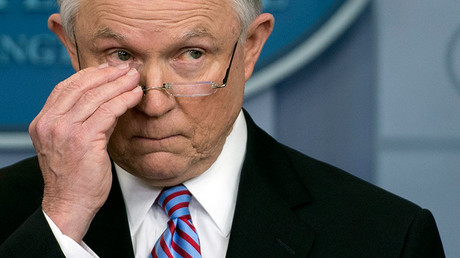 In January, President Donald Trump ordered immigration authorities to fully enforce all the laws currently on the books, including the deportation of "individuals whose legal claims to remain in the United States have been lawfully rejected, after any appropriate civil or criminal sanctions have been imposed."
After touring the US-Mexico border in Nogales, Arizona on Tuesday, Attorney General Jeff Sessions sent a stern warning to those who wished to enter the US illegally.
"This is a new era. This is the Trump era. The lawlessness, the abdication of duty to enforce our immigration laws and the catch and release practices of old are over," Sessions said.
Individuals who have been deported and are caught trying to enter the country again will be charged with a federal crime of document fraud and aggravated identity theft, felonies that carry a mandatory minimum sentence of two years in prison.
Trump campaigned on the promise to take control of the southern US border and build a wall at Mexico's expense – something President Enrique Peña Nieto has refused to do. Within a week of Trump's inauguration, Nieto canceled a planned trip to Washington.