US army makes largest deployment of troops to Somalia since 'Black Hawk Down'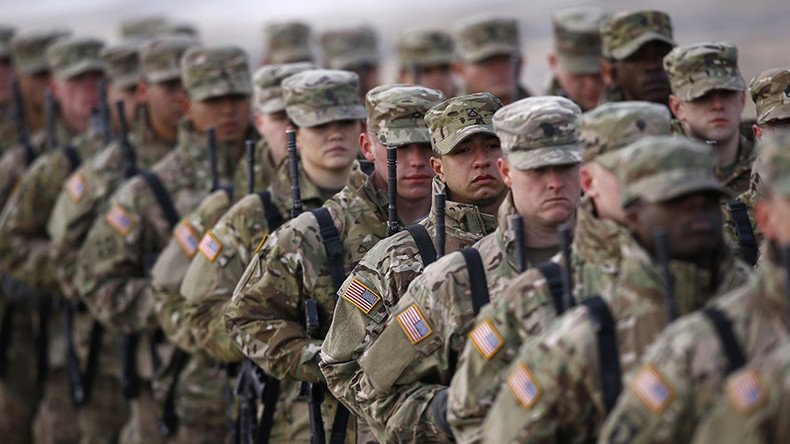 The US army has deployed dozens of troops to Somalia to train forces fighting Al-Shabab Islamist militant group in the largest deployment of troops to the country since 1993, when 18 US soldiers died in a battle dramatized in the movie Black Hawk Down.
A US military official told Voice of America that the team will train-and-equip Somali and AMISOM (African Union Mission in Somalia) forces, with the mission expected to last until the end of September.
"United States Africa Command will conduct various security cooperation and/or security force assistance events in Somalia in order to assist our allies and partners," US Africa Command spokesman Pat Barnes told the government funded Voice of America.
The new deployment will consist of dozens of soldiers from the 101st Airborne Division, who specialize in air assault operations. The division has also seen activity in Iraq and Afghanistan.
This is the first time regular US troops have been deployed in Somalia since they withdrew in 1994, although as a spokesperson noted, a small number of counterterrorism advisers have maintained an ongoing presence in the country.
The troop deployment follows a directive signed last month by Donald Trump designed to clamp down on Al-Shabaab who are closely linked with Al-Qaeda.
READ MORE: Somali pirates strike for first time in 5 years with freighter hijacking
Somali President Mohamed Abdullahi Mohamed recently called on militants to surrender in exchange for education and jobs. However, they have continued to carry out attacks in the capital and the countryside.
The militant group was forced out of the capital Mogadishu by AMISOM troops in 2011 and they have since ceded further ground in their fight with the 22,000-strong peacekeeping force.
In 1993, American military forces were involved in an ill-fated attempt to target militia leaders associated with former military commander Mohammed Farah Aideed. One 15-hour battle in Mogadishu during that deployment was depicted in the movie Black Hawk Down.
In the wake of the incident, former US President Bill Clinton pulled all American combat forces out of the country. Since then, the US has not sent combat troops for peacekeeping missions in the Somalia.
You can share this story on social media: