Iran frees imprisoned American on bail after hunger strike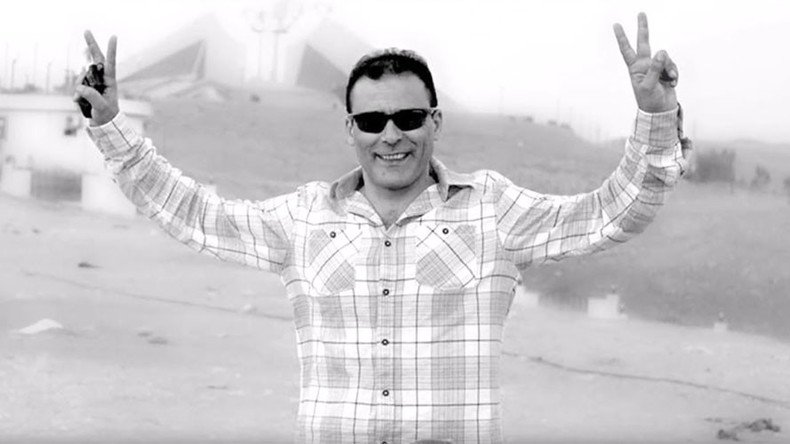 An Iranian-American serving an 18-year prison sentence after being detained by Iranian authorities for "collaboration with a hostile government" has been released after a hunger strike with other imprisoned dual nationals, a human rights group says.
Gholamrez "Robin" Shahini was released from an Iranian prison on bail of 2 billion rials (about $62,000), AP reported citing Hadi Ghaemi, the executive director of the US-based Center for Human Rights in Iran.
It is unclear if Shahini will be able to leave the country. Iranian officials and state media have not commented on Shahini receiving bail, AP reported, nor did US officials comment on the matter.
"Shahini's release on bail is good news as his prosecution did not produce any credible evidence justifying charges against him," Ghaemi told AP. "He is an innocent man who appeared to be in the wrong place at the wrong time and his detention and prosecution was motivated by his dual nationality more than anything else."
Shahini, 46, left Iran in 1998 and has lived in San Diego, California for the past 16 years. He was accepted into San Diego State University's graduate program in Homeland Security after earning a degree in international security and conflict resolution from the school.
The Iranian-American was in Iran to visit his mother, who had been diagnosed with Alzheimer's disease, when he was detained on July 11, AP reported. He may have been detained because of online comments in which he criticized Iran's human rights record, his friends said. Furthermore, Iran does not recognize dual citizenship.
After the detention, Shahini's friend Denera Ragoonanan told the Los Angeles Times that Shahini "just disappeared off the face of the planet." She added: "Iran does not recognize Iranian-Americans. They believe they're Iranians and are subject to Iranian law."
"My only sin was that as a responsible human being, I expressed my views about my homeland, which is the right of every citizen," he wrote in a letter to his family that was published by the Center for Human Rights in Iran. "Don't let me remain in this prison as an innocent man."
Iran is holding other dual nationals, some of whom have been tried for similar reasons as Shahini, AP reported. They include Iranian-American businessman Siamak Namazi and his father, Baquer Namazi, who are serving prison sentences for "cooperating with the hostile American government." British-Iranian aid worker Nazanin Zaghari-Ratcliffe is serving a five-year prison sentence for allegedly breaking unspecified security laws. She was detained while traveling through Iran with her two-year-old daughter.
Others detained have yet to face trial, AP reported.
Shahini began his hunger strike on February 15 in protest of his incarceration. Other imprisoned dual nationals had joined in on the hunger strike, according to the Center for Human Rights in Iran.
In January 2016, Iran released Washington Post journalist Jason Rezaian and three other Iranian-Americans, reportedly in exchange for $400 million.
You can share this story on social media: