Republicans asked Tehran to delay prisoner swap until after presidential election – Iranian admiral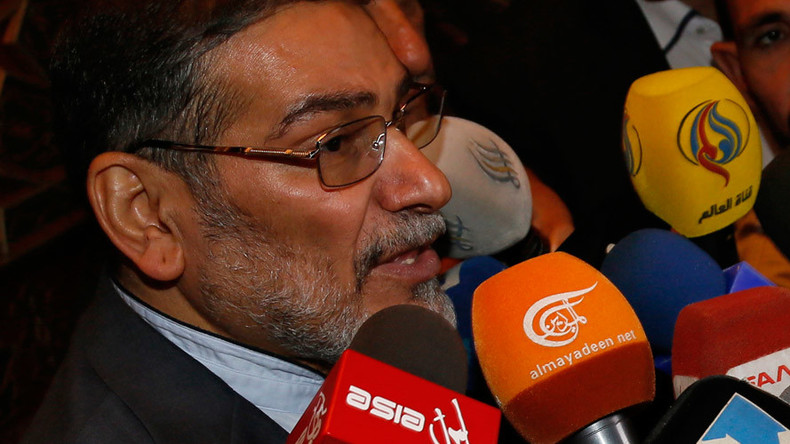 Members of the US Republican Party asked Iranian officials to delay a recent prisoner swap until after the November presidential election because they were worried about Obama winning a public victory ahead of the polls, according to an Iranian admiral.
"We were carrying out negotiations with the Obama administration, when representatives of the Republican Party got in touch with us," Admiral Ali Shamkhani, secretary of the Supreme National Security Council of Iran, told France 24. "As a favor, they asked us to do what we could to hinder the talks and to push them back until after the next US presidential elections – in other words, after President Obama's departure."
"I felt that this rivalry at the heart of American power was inappropriate," Shamkhani added. "It seems that the Republicans relegated humanity to second place after political expediency, which I found very surprising. But we succeeded, and the prisoners were released during Obama's mandate."
The January prisoner swap saw Iran release four US citizens as part of the deal, including Washington Post journalist Jason Rezaian. A fifth person, student Matthew Trevithick, was also released. In return, the US pardoned seven Iranians being held for sanctions violations, and dropped charges against 14 others.
Rezaian was arrested in his home in Tehran in July 2014, along with his Iranian wife – also a journalist – and two friends. He was charged with espionage in a closed-door trial in May 2015 and sentenced to jail several months later. The final charges and the term of sentencing were not made public. His wife was released on bail in October 2015, and is facing a separate trial.
The other Americans released were businessman Siamak Namazi, Pastor Saeed Abedini, student Matthew Trevithick, and former US Marine Amir Hekmati.
Of the seven Iranians released, six also had US citizenship and none of them chose to return to Iran.
The prisoner swap deal was part of a series of goodwill gestures ahead of the lifting of international sanctions against Tehran, a result of its compliance with a nuclear deal.
You can share this story on social media: