Gun control: Remington plant lays off 120 as gun makers report declining sales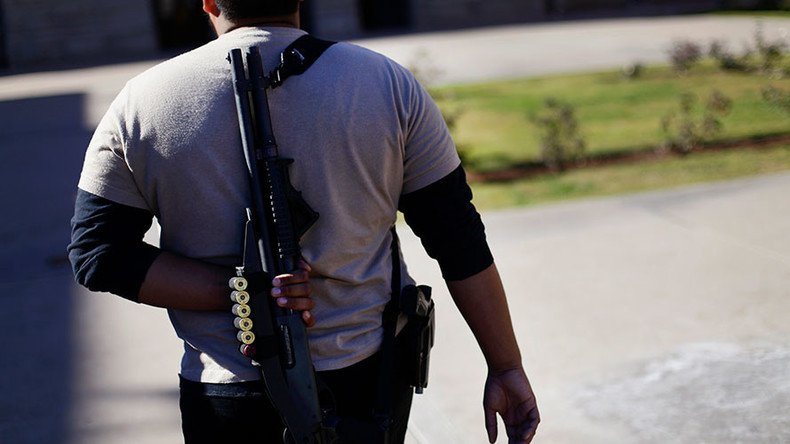 Remington has announced layoffs at its New York plant as many gun companies reported struggling sales. The number of FBI background checks, considered a measure of firearm purchases, has dropped under the Trump administration.
Beginning in December – the month after Republican Donald Trump was elected president – the FBI has reported monthly gun background checks that were lower than the previous year, breaking a 19-month streak of monthly increases.
In January and February, the FBI processed 17 percent fewer checks that in those months in 2016. Yet January and February 2017 checks still outpace January and February background checks in 2015.
While FBI says the number of gun background checks it conducts for arms sellers cannot be considered "a one-to-one correlation" with firearm purchases, the bureau's statistics are used as a proxy gauge for gun sales.
Financial analysts of the arms industry say the nationwide Republican wave in the November election, led by Donald Trump's candidacy, has slowed gun sales that were inflated during the Obama years, when firearm sellers could use the Democratic president as a regulatory bogeyman to boost sales.
"We do believe that having a Republican in the White House…negatively impacts gun sales in that it effectively eliminates any threat of new gun regulation for the foreseeable future," James Hardiman, managing director of equities research for Wedbush Securities Inc., told the Wall Street Journal.
Case in point is top American arms maker Remington Outdoor Co., which earlier this month laid off 120 workers at one of its plants in upstate New York. Trump's victory, which has likely eased anxiety over stronger gun laws, has impacted the company's handgun sales, the WSJ reported. Industry sales declines at the moment is "a dynamic from which Remington is not immune," a company spokeswoman said.
The president and CEO of American Outdoor Brands, formerly Smith & Wesson Corp., said earlier this month that the company stocked up on inventory amid a "very robust period running up to the presidential election," as consumers and dealers believed Hillary Clinton would defeat Trump in November. Now, retail sales have "slowed" for American Outdoor, leaving excess inventory.
"I think a number of retailers did make some bets on a different outcome, the presidential election," said James Debney, according to SGB Media. "So they called that wrong. And I think that's left somewhat of an inventory overhang over there."
Trump recently signed legislation passed by Congress that reversed an Obama-era rule that tightened background checks for people deemed mentally disabled in accordance with Social Security Administration records.
You can share this story on social media: