Gun background checks reach 17th straight monthly record - FBI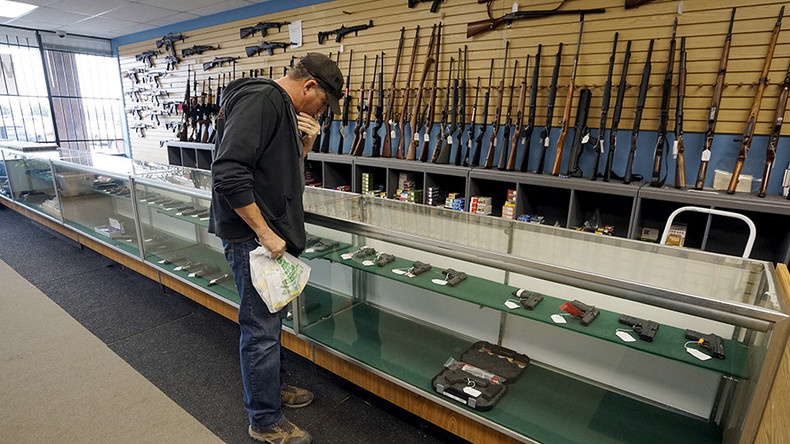 Background checks processed by the FBI, an indicator of US gun sales, went up in September, marking the 17th straight month that checks have increased from the previous year. Overall, checks were up 27 percent compared to September 2015.
In September, the FBI's National Instant Criminal Background Check System (NICS) processed 1,992,219 background checks for the likes of licensed firearm dealers in the US, according to new data released by the agency. In September 2015, 1,795,102 checks were processed.
The last month that did not match background checks from the previous year was April 2015, when 1,711,340 checks were processed compared to 1,742,946 in April 2014. Since then, every month has seen a boost in checks, indicating increased gun sales.
So far this year, the FBI has conducted around 19 million background checks. Last year was a record year, with 23.1 million total background checks conducted.
NICS processed 3,314,594 background checks in December 2015, representing the highest monthly amount of checks since NICS began background checks in November 1998.
An overwhelming majority of both Democrats and Republicans say that they support introducing stricter background checks, according to a Pew poll released in August. Ninety percent of registered voters supporting Hillary Clinton said they back the idea of more thorough background checks, a viewpoint shared by 75 percent of those who intend to vote for Donald Trump in November.