Homeland Security considering separation of parents & children at border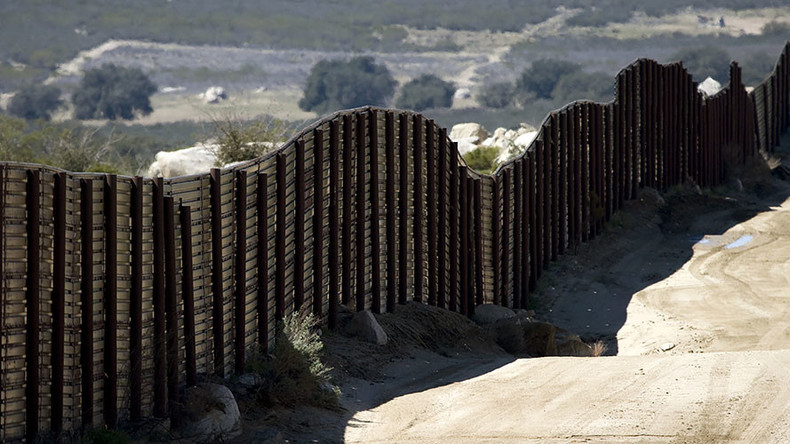 The US Department of Homeland Security is considering a plan to separate parents from their children if caught crossing the Mexico-US border illegally, according to DHS Secretary John Kelly.
The plan would allow US immigration officials to separate children from the adults they arrive with. Adults would then be held in detention centers, while children would be relocated elsewhere, whether that be with relatives already residing in the US or taken into state care with an agency such as child protective services.
Kelly confirmed the department's plan during an interview with CNN Monday. Justifying the proposed plan, Kelly said that such a move is part of wide-ranging initiatives aimed at discouraging families from making the "very, very dangerous" journey from Central America.
"I would do almost anything to deter the people from Central America getting on this very, very dangerous network ... going through Mexico," Kelly told the network.
READ MORE: 'You will be returned very quickly': DHS secretary warns Guatemalans against illegal US entry
In recent years, tens of thousands of men, women and children have been stopped from crossing illegally into the US from Guatemala, Honduras and El Salvador, fleeing desperate poverty and rampant violence.
In 2014, DHS ran a PR campaign in the region, warning families of the dangers associated with attempting to cross the border. That same year, the Obama administration opened a number of detention centers aimed at housing families together while immigration judges and asylum officials assessed their cases.
READ MORE: Despite scandals, DHS to continue using private detention facilities to house asylum seekers
However, housing children this way, even with their families, was deemed unlawful by a federal California judge, a ruling that prompted the government to begin releasing families into the US while their fate was decided, a practice which is now in operation.
The courts now have a backlog of over a half-million cases, meaning that it could take years before a decision on residence is made by a federal immigration court.
For his part, Secretary Kelly has said that if the controversial plan were to go ahead, children will be "well-cared for," prompting many on social media to react with disgust.