'You will be returned very quickly': DHS secretary warns Guatemalans against illegal US entry
Published time: 23 Feb, 2017 04:01
Edited time: 23 Feb, 2017 12:51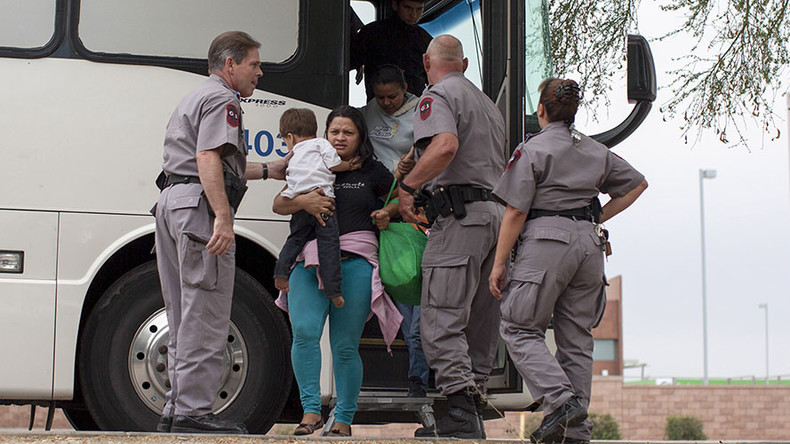 Homeland Security Secretary John Kelly visited Guatemala to explain that while the Trump administration is not planning mass deportations, any Guatemalans considering entering the US illegally should not bother.
With a spotlight on the Department of Homeland Security (DHS) and President Trump's efforts to remove illegal immigrants, Secretary Kelly spoke to a plane full of Guatemalans deported back from the US to explain the policies going forward.
On Wednesday, he spoke at a Guatemalan Air Force base and explained to the 347 people: "If you're a Guatemalan who is considering paying a great deal of money to a coyote (smuggler) to bring you to the United States, you'll be wasting your money."
He added: "You will be returned very quickly."
Many Guatemalans have fled their country due to gang violence that has led to murder and extortion. On Friday, a village mourned the murder of two indigenous boys whose families could not afford to pay their ransom. Guatemalan authorities estimated that in 2014, $61 million were paid in extortion fees.
The comments a day after a memo from Kelly suggested that undocumented immigrants would be deported to Mexico, regardless of their nation of origin. The memo was meant to be a guide to the US's new immigration policies, but as a result, many Mexican officials were displeased.
Foreign Minister Luis Videgaray told reporters: "I want to say clearly and emphatically that the government of Mexico and the Mexican people do not have to accept provisions that one government unilaterally wants to impose on the other."