Despite scandals, DHS to continue using private detention facilities to house asylum seekers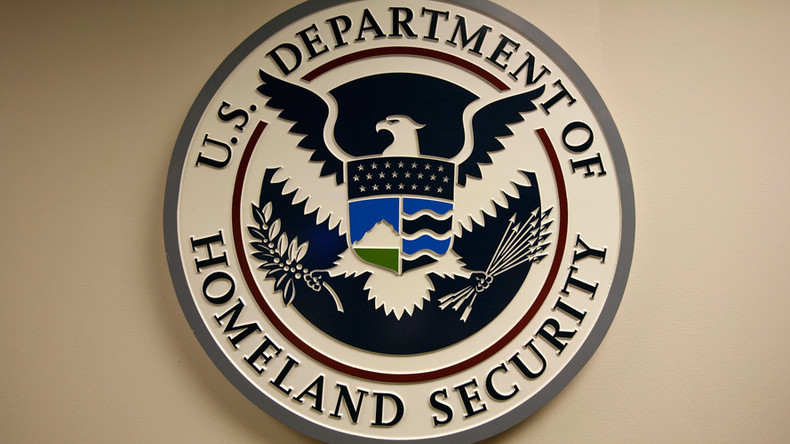 An advisory panel has recommended that the Department of Homeland Security (DHS) continue using private detention facilities to house asylum seekers, despite criticism over inhumane conditions and abuse at the sites.
"Fiscal considerations, combined with the need for realistic capacity to handle sudden increases in detention, indicate the DHS's use of private for-profit detention will continue," reads a draft of the panel's recommendations that was obtained by Quartz.
The recommendations follow a two-month review ordered by the Homeland Security Secretary Jeh Johnson in August. The report was presented on Thursday.
Under US immigration policy, immigrants ‒ including families ‒ seeking asylum are held in detention facilities along with those who've committed crimes and are awaiting deportation.
In October, Immigration and Customs Enforcement (ICE) was holding more than 40,000 people in detention, with 65 percent held in privately run facilities, 25 percent held in county jails and other facilities, and just 10 percent in detention centers run by the government, according to a DHS report.
There had been severe criticism leveled against the privately-run detention facilities.
The ACLU called a CoreCivic run facility in Milan, New Mexico "one of the most problem-prone prisons in the nation." It was initially shuttered by the Department of Justice after a series of questionable inmate deaths, but DHS recently signed an agreement to reopen the facility.
Homeland Security's own report said that privately-run facilities need more government oversight.
"Much could be said for a fully government-owned and government-operated detention model, if one were starting a new detention system from scratch," the draft said, according to the Washington Post. "But, of course, we are not starting anew."
"Continuation [of private detention facilities] should come with improved and expanded ICE oversight, and with further exploration of other models to enhance ICE control, responsiveness, and sense of accountability for daily operations at all detention facilities," the report added.
President-elect Donald Trump has said he supports private prisons, and his proposed policies of immigration deportation could drive up the number of people detained in them.
The announcement comes even as the Department of Justice said in August that it would begin phasing out private prisons, calling them less safe and less effective. Since then the Federal Bureau of Prisons has renewed contracts with several private prison operators.