FLOTUS Melania Trump mercilessly trolled for tweet in support of women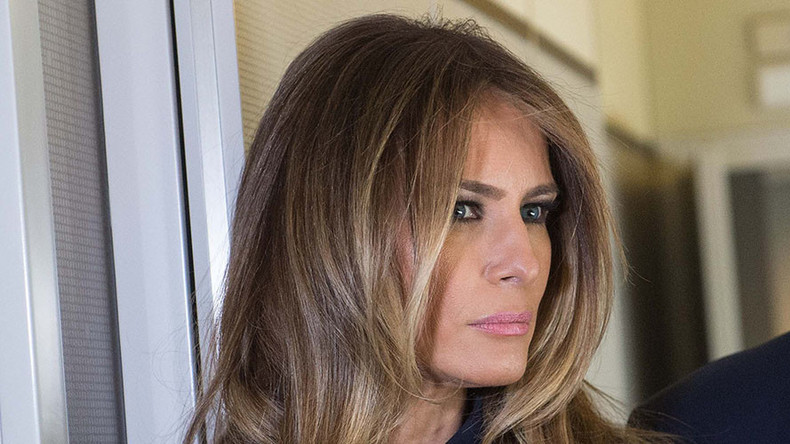 US First Lady Melania Trump was trolled on Twitter after her official FLOTUS account encouraged women to "speak up, stand up and support other women".
Melania's tweet was in response to model and actress Emily Ratajkowski, an advocate for women who chose to express their sexuality with their bodies, after she defended the first lady amid claims she worked as an escort.
On Monday, Ratajkowski called out a New York Times journalist on Twitter for allegedly repeating the claims, denouncing the journalist's comments as "slut shaming" and "sexist".
READ MORE: Melania Trump re-files $150mn lawsuit against Daily Mail for reputational damage
Ratajkowski went on to commend a Teen Vogue writer's article defending Melania for being judged and undermined as a First Lady because of her supposed sexual history.
Melania, who has chosen to stay with the couple's son in New York until he finishes school instead of moving to the White House, has posed nude and appeared in Playboy magazine and is under intense scrutiny for not fitting the traditional First Lady mould.
She is currently seeking damages of $150 million from the Daily Mail, after the publication cited a Slovenian magazine's report that a modeling agency for which Melania worked in New York in the 1990s served as an escort service.
READ MORE: Slovenia tourism boosted by Melania factor
Many social media users received the first lady's 'girl power' tweet as disingenuous because of her husband Donald Trump's infamous 'pussy grabbing' comment which was leaked during his presidential campaign.
You can share this story on social media: