'You people were vicious, violent': Trump addresses his supporters in Florida (VIDEO)
Published time: 17 Dec, 2016 12:37
Edited time: 18 Dec, 2016 14:00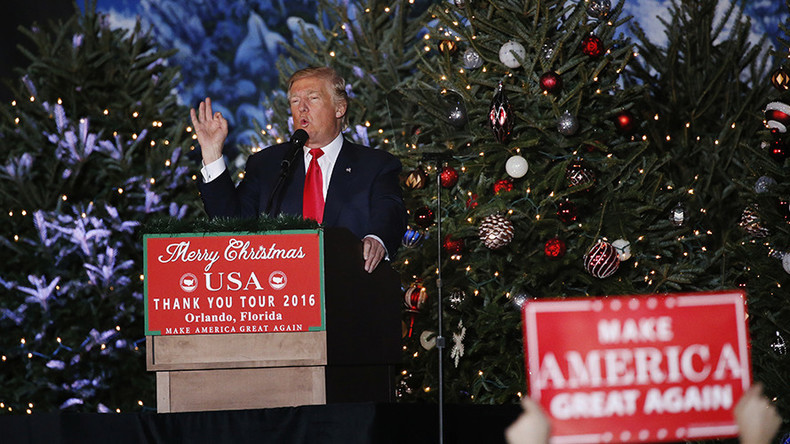 President-elect Donald Trump told enthusiastic crowds at a 'Thank You' rally in Florida that his victory has transformed them from "vicious and violent" to "cool and mellow."
Trump made the comments on Friday as he recapped his election campaign and path to victory, while paying tribute to the "incredible" crowds that attended his rallies.
"You people were vicious, violent, screaming, 'Where's the wall? We want the wall!' Screaming, 'Prison! Prison! Lock her up!' I mean you are going crazy. I mean, you were nasty and mean and vicious and you wanted to win, right?"
"But now, you're laidback, you're cool, you're mellow. You're basking in the glory of victory and we're already getting to work," he said.
Trump was met by zealous chanting as he told some 11,000 supporters that they were now "not nearly as vicious or violent because we won."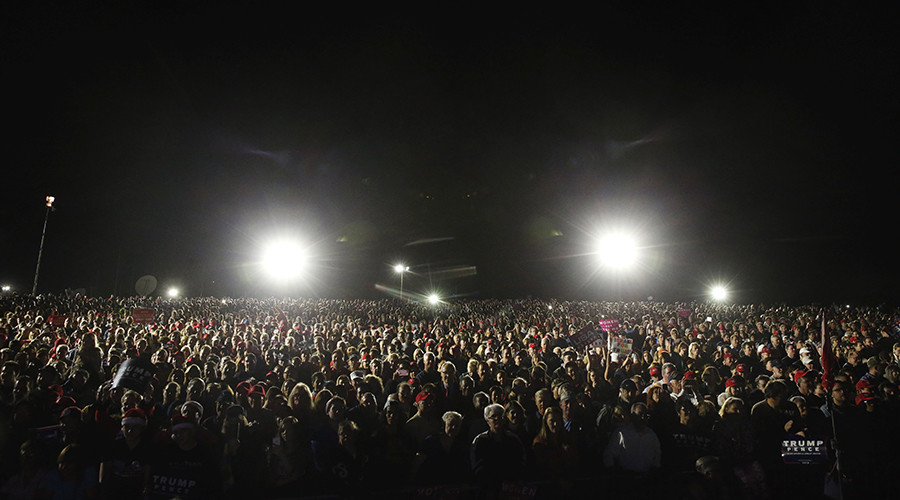 Throughout the election campaign, the Republican denied that his rallies were blighted by violence, despite heated interruptions and altercations at several events.
Trump told CNN in March that there was "not much violence or disruption generally speaking," adding, "I mean nobody has been hurt."
READ MORE: 'There's no violence, nobody's been hurt': Donald Trump on his rallies
He also accused the media that covered the incidents at his rallies of over-amplification.
"If one person gets up and starts shouting and the police walks that person out, they try and make it like it's a violent thing... It's a function of the press," he said.
Speaking in Florida on Friday, Trump congratulated his supporters on delivering a historic win for the American worker and talked about giving power back to the people.
"The American worker is finally going to have a champion in the White House," he said, summing up his economic agenda in three words – "jobs, jobs, jobs."
Trump also returned to his 'build the wall' campaign promise, saying, "We will build a great wall, and we will stop illegal immigration once and for all," while crowds responded by chanting "build that wall."
"It's going to have big beautiful doors in it, because we're going to have people coming into our country, but they're going to come into our country legally," he added.
Trump again took the opportunity to criticize the media's election coverage, saying he believed the polling carried out by MSM media outlets was "dishonest."
"We're listening to these people; they're as dishonest as hell," he said. "It's called suppressing the vote," he continued, suggesting a lot of people likely believed media pundit projections predicting a landslide win for Clinton and didn't turn out to vote.
"You love Donald Trump, but you feel he's not going to win because these people say he has no path to victory," he said.