DNC docs were leaked, not hacked, intelligence veterans say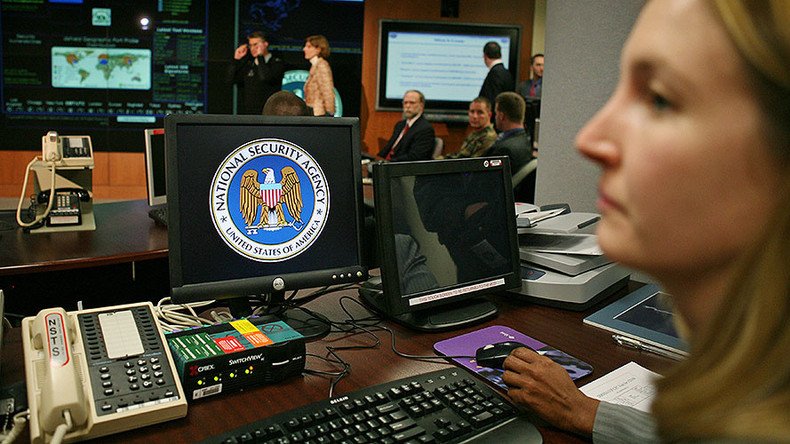 Anonymous allegations that Russian government hackers interfered with the US elections are "evidence-free," several retired intelligence professionals argued in an open letter. Any hack would have been noticed by the NSA, which has stayed silent, they say.
Last Friday, the New York Times and the Washington Post cited anonymous sources claiming the CIA believed Russia was behind hackers who exposed emails and documents from the Democratic National Committee (DNC) and Hillary Clinton's campaign chair John Podesta, with the intent of aiding the campaign of Donald Trump. Several Democratic senators have called for a special investigation into the allegations, while Trump dismissed it as a "conspiracy theory."
"Reading our short memo could save the Senate from endemic partisanship, expense and unnecessary delay," wrote the former CIA and NSA spies, part of the Veteran Intelligence Professionals for Sanity (VIPS), adding that "harder evidence of a technical nature points to an inside leak, not hacking – by Russians or anyone else."
A hack, the group explained, is when someone remotely enters a computer system and extracts data. Any such attempt, however, would have been detected by the NSA.
"Thanks largely to the material released by Edward Snowden, we can provide a full picture of NSA's extensive domestic data-collection network including Upstream programs like Fairview, Stormbrew and Blarney," they wrote. This gives the agency "unparalleled access to data" being transmitted both inside and outside the US.
Pointing out that the statements by anonymous intelligence officials contain equivocating phrases such as "our best guess" or "our opinion" or "our estimate," the veterans argued that the NSA has not produced evidence of hacking. Such evidence can be easily produced "without any danger to sources or methods," they added.
"In sum, given what we know of NSA's existing capabilities, it beggars belief that NSA would be unable to identify anyone – Russian or not – attempting to interfere in a US election by hacking," the group wrote, drawing the conclusion that servers allegedly hacked "were, in fact, not hacked" and that the emails disclosed by WikiLeaks and other sites were leaked.
Former NSA technician and whistleblower Bill Binney, one of the letters signers told RT Wikileaks Julian Assange had already said publicly it was not the Russians but "a leaker inside," and that the leaks might be political motivated.
"Certainly that's behind some of it. Hillary Clinton and a number of people were going that way, and certainly the military intelligence complex fosters that because that means for a 'new cold war' trillions of dollars going into the coffers of those people, they would certainly be advocates for this thing. There is a lot of vested interest to keep this kind of thing going," Binney added.
Binney said previously when there was allegations about a hack from China, the NSA showed trace route evidence, even the building where the hack originated in China
"There is no reason to withhold this kind of information especially if they [CIA] can prove it, and so far as I can see they won't even brief the House Intelligence Committee on the evidence they are using to make this statement that tells me that what they are saying is a pack of crap," said Binney.
In one example of such equivocating, three anonymous officials from the Office of the Director of National Intelligence (ODNI) told Reuters on Monday that their agency did not dispute the CIA's reported opinions, yet it would not accept them either.
Clinton, who was considered to be a hands-down favorite to win the election, lost the Electoral College vote to Trump, garnering only 232 electors to his 306. The electors are scheduled to assemble on December 19 and formally cast their votes. However, a number of Democratic electors have requested an intelligence briefing concerning the accusations of "Russian hacking."
With the CIA depending on NSA for communications intelligence, "it remains something of a mystery why the media is being fed strange stories about hacking that have no basis in fact," the veteran intelligence officials wrote.
The letter was signed by retired NSA technical director and whistleblower William Binney, former Senator and counterintelligence agent Mike Gravel, former CIA intelligence officer Larry Johnson, former CIA and military intelligence analyst Ray McGovern, retired CIA intelligence officer Elizabeth Murray, and former NSA SIGINT analyst Kirk Wiebe.
You can share this story on social media: