'Mad as hell': State of Georgia accuses DHS of hacking into their system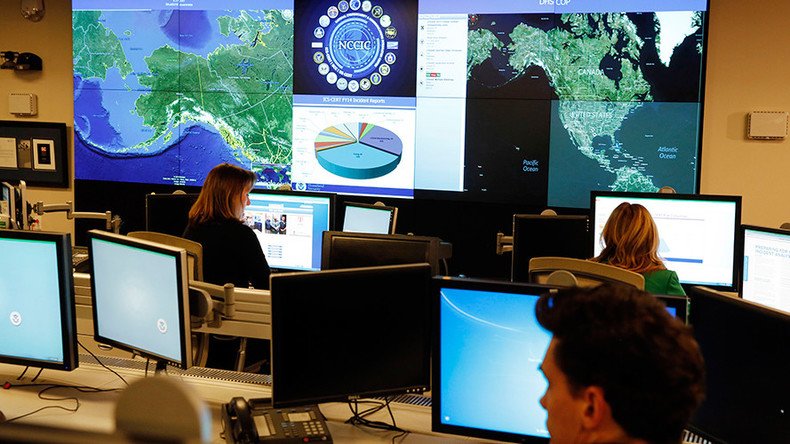 The state of Georgia's secretary of state has said he is "mad as hell" following an attempted hack on the state's network by a Department of Homeland Security (DHS) IP address. The official has written a strongly worded letter to the DHS, demanding answers.
The unsuccessful hacking attempt took place on November 15 from an IP address associated with the DHS, according to a letter written by Georgia Secretary of State Brian Kemp to Homeland Security Secretary Jeh Johnson.
"...I am writing you to ask whether DHS was aware of this attempt and, if so, why DHS was attempting to breach our firewall," Kemp wrote, according to The Hill.
The letter reportedly copied to the full Georgia congressional delegation goes on to state that the systems under attack contained the personal information of over 6.5 million Georgians, 800,000 corporate entities, and over 500,000 licensed or registered professionals.
"At no time has my office agreed to or permitted DHS to conduct penetration testing or security scans of our network," the letter reads. "Moreover, your department has not contacted my office since this unsuccessful incident to alert us of any security event that would require testing or scanning of our network."
Kemp goes on to stress that "attempting to gain access or exceeding authorized access to protected computer systems is illegal," citing 18 US Code 1030, which includes the Computer Fraud and Abuse Act.
Speaking to local ABC news affiliate WSB-TV, Kemp said he was "mad as hell" about the attempted hack.
"It's outrageous to think about our own federal government is doing this to us," Kemp said.
He went on to state that his office is "demanding answers" from the DHS.
Among those answers are whether the attempted hack was authorized, who ordered it, why it was being done, and why the state was not notified. He also posed the question of whether the same thing is happening in other states.
While it remains possible that a lone hacker unrelated to the DHS somehow managed the attempted hack under a department IP address, Kemp says he will remain unconvinced until he receives an official response from the department.
Meanwhile, Scott McConnell, deputy press secretary for the DHS, acknowledged receipt of the letter and said the department is investigating, according to The Hill.
"DHS takes the trust of our public and private sector partners seriously, and we will respond to Secretary Kemp directly," McConnell said.
You can share this story on social media: