Top US spy agency abstains on CIA assessment of Russian hack of 2016 election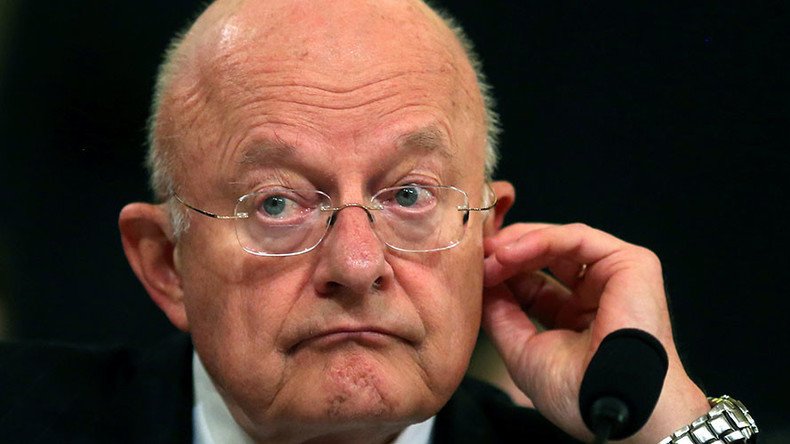 The office overseeing all 17 agencies of the US intelligence community apparently doubts the CIA's assessment that Russia intervened to help Donald Trump win the presidential election, as Reuters reports anonymous officials saying the allegation won't be endorsed.
Three unnamed officials from the Office of the Director of National Intelligence (ODNI) told Reuters on Monday that their agency does not dispute the CIA's findings, yet it would not accept them either.
"ODNI is not arguing that the agency (CIA) is wrong, only that they can't prove intent," one of the officials told the news agency. "Of course they can't, absent agents in on the decision-making in Moscow."
The CIA has not made its findings public, but the Washington Post reported on a secret assessment by the agency. It concluded that Russian intelligence hacked the servers of the Democratic National Committee (DNC) and Hillary Clinton's chief of staff John Podesta to help Trump win the presidency.
The ODNI was formed to ease the bureaucratic obstacles between US intelligence agencies after the 9/11 terrorist attacks.
"[It was] a thin reed upon which to base an analytical judgment," another official said in response to the speculation. He stressed that the "judgment based on the fact that Russian entities hacked both Democrats and Republicans and only the Democratic information was leaked."
House Intelligence Committee Chairman Devin Nunes (D-California) wrote a letter Monday to James Clapper, the Director of National Intelligence. In it, Nunes said he was "dismayed" with Clapper's inaction on informing the house committee about the division between the assessments of the CIA and the FBI, Reuters reported. Nunes also requested that Clapper speak to his panel by the end of this week and noted that Clapper testified in November that there was not enough evidence to show a connection between Russia and the "Podesta emails" releases from WikiLeaks.
Senator John McCain (R-Arizona) has urged a Congressional probe, saying there is "no information" to prove any Russian intention.
"It's obvious that the Russians hacked into our campaigns," McCain told Reuters. "But there is no information that they were intending to affect the outcome of the election, and that's why we need a congressional investigation."
You can share this story on social media: