Man with assault rifle opens fire in DC pizzeria to 'investigate' Hillary Clinton conspiracy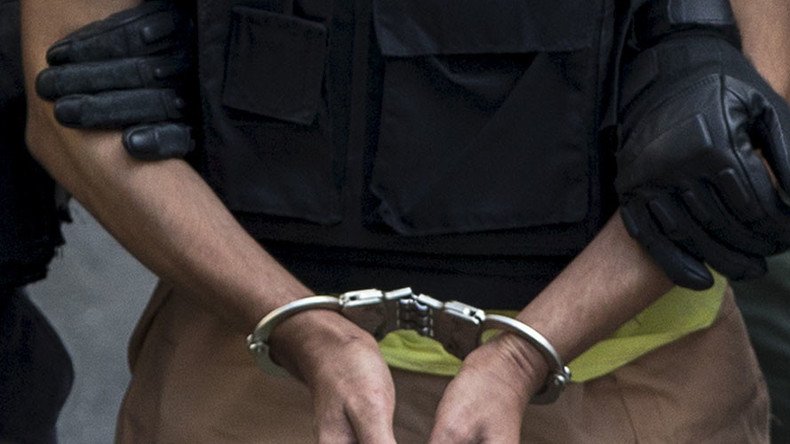 A man has been arrested and charged after shooting an assault rifle inside a Washington DC restaurant while "self-investigating" a fake news report which claimed Hillary Clinton was running a child sex ring inside the pizzeria.
Edgar Maddison Welch, 28, of Salisbury, North Carolina entered Comet Ping Pong restaurant on Sunday and pointed his rifle in the direction of a restaurant employee, according to The Washington Post. Fortunately, that employee was able to flee and notify police.
Welch then began shooting inside the restaurant. Diners were able to flee, escaping injury. Many of them poured into the nearby Banana Leaf Indian restaurant.
"A bunch of people ran in from Comet and said a man walked in with a gun," Banana Leaf patron Vivek Jain told The Washington Post.
A separate witness who was dining at Comet Ping Pong with his one-year-old child told Reuters that the restaurant was crowded when Welch entered, with many families dining.
Welch was arrested around 45 minutes after he entered Comet Ping Pong, according to Interim DC Police Chief Peter Newsham, who said that officers arrived at the scene minutes after receiving the first call.
Jain said he eventually saw Welch walking backwards out into the street with his hands in the air.
"He laid down on Connecticut Avenue and he was immediately picked up by the police and taken away," he said.
Police said that in addition to the assault rifle, two firearms were recovered inside the restaurant, and an additional one was recovered from inside Welch's car.
Welch told investigators that he came to the restaurant to "self-investigate" a fake news story dubbed 'Pizzagate,' which circulated online in the days before the presidential election, according to a police statement. The report claimed that Democratic candidate Hillary Clinton was running a child sex ring from the restaurant's backrooms.
Despite the story being entirely unfounded, it has resulted in death threats against the owner of the restaurant, its employees, and its patrons. The owner was forced to contact the FBI, local police, Facebook, and other social media platforms in an effort to have the fake story removed from the internet.
Local businesses which were not named in the fake news story have also been targeted, with police stating that many of them have also received threats.
"One person said he wanted to line us up in front of a firing squad," Matt Carr, owner of the Little Red Fox market and coffee shop, told The Washington Post.
He said the marquee of his coffee shop has "some old painted-over symbol" which some have claimed "is an international symbol of pedophilia and that there are underground tunnels." He added that there is "some video on YouTube that has almost 100,000 views and talks about me, the owner of the Little Red Fox, by name."
"This was our worst fear," Carr said, "that someone would read all this and come to the block with a gun. And today it happened."
Nearby bookshop Politics and Prose has also received threats, with the store's co-owner Bradley Graham telling The Washington Post that management was planning to meet with police on Monday over fears that verbal attacks might escalate. He said he hopes local businesses will now receive more police protection, and that authorities will take additional measures to trace the origin of threatening phone calls. He said he also hopes authorities will work to shut down websites where such "hateful material" is being spread.
You can share this story on social media: