Reddit CEO admits he modified posts on Donald Trump supporters' 'subreddit'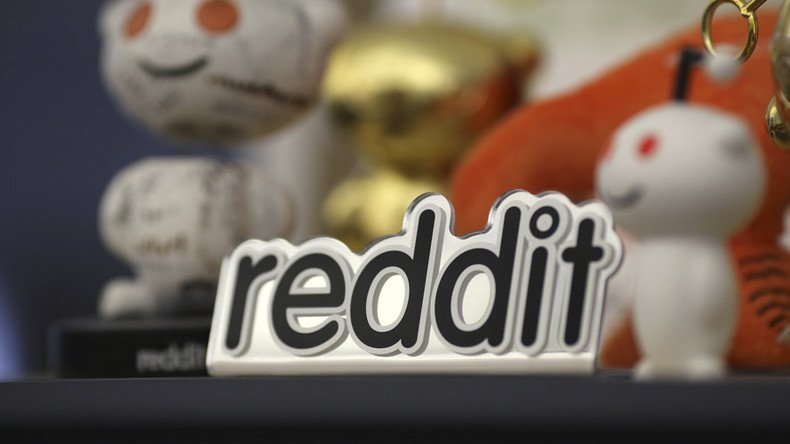 The CEO of user-generated news aggregator Reddit has admitted he modified posts on the most-visited Donald Trump community page of the discussion site after its users insulted him.
The controversy kicked off earlier this week after the New York Times countered unfounded 'fake news' claims that a Washington, DC, pizza restaurant was home to a child abuse ring allegedly run by Hillary Clinton and her campaign head John Podesta.
There was no evidence to support the claims, but the allegations became viral – on Reddit, too, with the 'r/Pizzagate' community gaining momentum.
That's when Reddit intervened by shutting down the related 'subreddit' and posting, "We don't want witchhunts on our site."
Not everyone was satisfied with the step, though. The 'r/The_Donald' community was outraged and began leaving insulting comments for Reddit CEO Steve Huffman, using his Reddit username 'u/spez' to ensure he received notifications of their messages.
Sometime after 'f**k u/spez' was thrown around on the site, the users of 'r/The_Donald' started noticing that something weird was happening to their posts. On Wednesday, they took to Reddit to write that their posts had been modified so that the community moderators would receive notifications about insults, instead of the Reddit CEO.
Huffman responded by posting the following comment confirming the modifications and adding that he had personally altered posts to change the comment tags – much to his team's displeasure:
"Hey Everyone,
"Yep. I messed with the 'f**k u/spez' comments, replacing 'spez' with r/the_donaldmods for about an hour. It's been a long week here trying to unwind the r/pizzagatestuff. As much as we try to maintain a good relationship with you all, it does get old getting called a pedophile constantly. As the CEO, I shouldn't play such games, and it's all fixed now. Our community team is pretty pissed at me, so I most assuredly won't do this again.
"F**k u/spez."
Following the comment, users blasted Huffman for having crushed the credibility of Reddit.
"This calls into question all of reddit's security protocols. How many other reddit employees have root level access to the database, and are able to make any change without consulting with another employee? We don't know. That means there could be any number of rogue employees running around and shadow editing comments, shadow banning people, etc., and we would have no way to prove it," one user posted.
Reddit declined to issue an official comment on the controversy.
The site's CEOs are no strangers to hostility – from their online users and their own colleagues. Last year, former CEO Ellen Pao received a tidal wave of denigrating and offensive comments following the sacking of very popular moderator of 'Ask Me Anything' section, Victoria Taylor.
Even board members were appalled by the comments, with member Sam Altman calling Pao's treatment "sickening."
You can share this story on social media: