Facebook mistakenly deleted Mark Zuckerberg's 'fake news' posts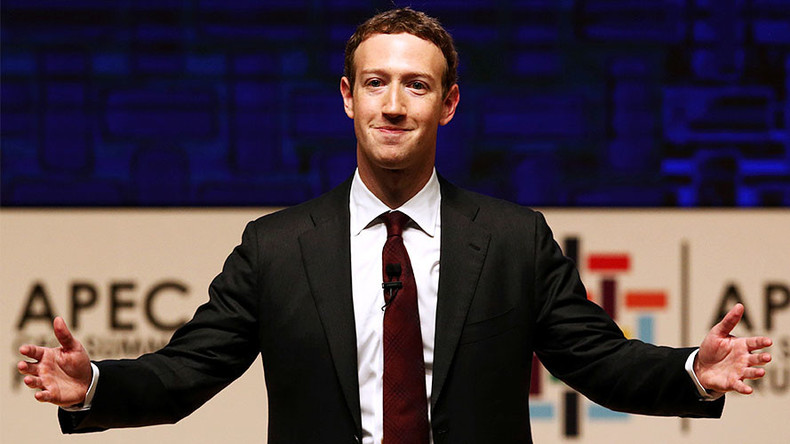 It seems not even Facebook CEO Mark Zuckerberg can evade the powers of his own social network censors after a number of his posts were temporarily deleted, including his remarks on the impact of "fake news" on the US election.
Up to 10 of Zuckerberg's posts were affected on Tuesday, with a Facebook spokesperson telling the Verge that Zuckerberg's account had not been compromised.
"These posts were removed by mistake," the spokesperson said. "This was caused by an error in one of our systems and the posts have now been restored. Mark's account was not compromised and he stands behind the words he posts."
His first post was in reference to the site's issues with fake news after accusations emerged of misinformation spread on Facebook potentially being responsible for swinging the US elections.
READ MORE: Zuckerberg hints at third-party news verification to fight 'fake news' on Facebook
Initially published on November 12, Zuckerberg said in the post that "more than 99% of what people see is authentic" on the site.
"The hoaxes that do exist are not limited to one partisan view, or even to politics," Zuckerberg added. "Overall, this makes it extremely unlikely hoaxes changed the outcome of this election in one direction or the other."
Then, on November 19, the CEO posted another update, giving more detail on Facebook's plan on how it will tackle fake news. According to the Verge, the post disappeared and was replaced with an error message, but has now also been restored.
Earlier in November, a virus resulted in the site posting memorial messages about user profile pages, including Zuckerberg, declaring they had died.
Facebook apologized for the blunder, swiftly bringing everyone back to life, calling the mishap a "terrible error."
You can share this story on social media: