Ford recalling nearly 700k cars for defective seat belts
Published time: 2 Dec, 2016 19:28
Edited time: 3 Dec, 2016 13:45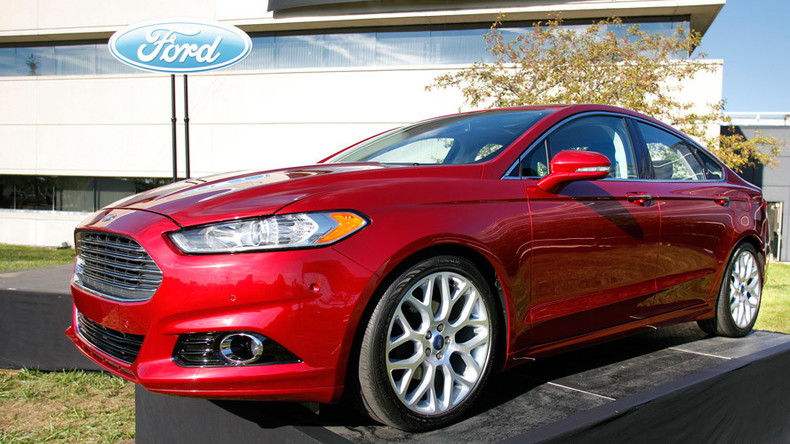 Ford Motor Co. has announced a recall of around 680,000 vehicles, including Ford Fusions and Lincoln MKZ sedans, because of seat belt cables that could overheat and break during accidents and thus may not hold passengers.
More than 602,000 of the recalled vehicles are in the US, according to reports, while more than 35,000 are in Canada and 8,655 in Mexico. Some Ford Mondeo sedans are being recalled as well, but all of those are outside of North America.
The recall includes the Ford Fusion, model years 2013-2016; the Lincoln MKZ, model years 2013-2015; and the Ford Mondeo, model years 2015-2016. The affected models were built in Michigan and Mexico, according to USA Today.
The seat belt issues in question "may inadequately restrain an occupant in a crash, increasing risk of injury," Ford said in a statement.
Ford said that at least two accidents and two injuries have occurred on account of its vehicles' safety belts, cables of which can break due to overheating caused by deployment of the seat belt's pre-tensioners, according to reports.
Pre-tensioners tighten seat belts when a car suddenly stops, such as during an accident, and are designed to hold a passenger in place prior to the air bag deploying.
The recall will require an injection of insulation coating to protect pre-tensioners from heat that can cause seat belt cables to break, according to AP.