India overtakes South Korea in automobile production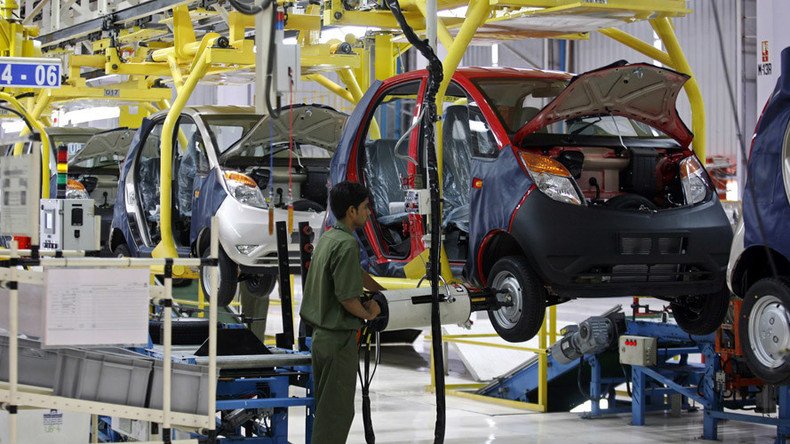 With 2.57 million cars produced in the first seven months of the year, India has become the world's fifth-largest carmaker.
For the first time in a decade, South Korea loses its top-five spot, producing 2.55 million cars during the same period.
Ahead of India are Germany (3.62 million), Japan (5.40 million), the US (7.08 million), and China (12.79 million).
If the trend continues, South Korea risks losing the fifth spot on an annual basis, the Korea Herald newspaper reported citing figures from the Korea Automobile Manufacturers Association.
Last year, the county's produced 4.55 million vehicles, compared with India's 4.12 million units.
According to the media, officials are concerned because the local auto industry is facing a slump in domestic and export car sales which hit a seven-year low of just over 250,000 in August.
That came on the back of ongoing labor strikes by workers at Hyundai and Kia. Unions are demanding bigger wage increases, while a temporary tax cut on new car purchases was canceled in late July.
The strikes have resulted in a loss in production of 101,400 cars worth 2.23 trillion won ($2 billion), according to Hyundai's top management.
"High labor costs and militant labor unions have accelerated manufacturing facility relocation and this has led to a drop in South Korean auto parts manufacturers' annual sales by more than five trillion won ($4.52 billion) in 2015 alone," said an unnamed industry source as cited by the Business Korea portal.
Meanwhile, India's domestic demand for vehicles continues to rise due to stable growth. Car production accounts for almost seven percent of the economy and employs about 19 million people directly and indirectly.
One of the stated goals of the national Make in India program is for the country to emerge as the destination of choice for design and manufacture of automobiles and auto components, with output reaching a level of $145 billion, accounting for more than 10 percent of the GDP and providing additional employment to 25 million people in 2016.
You can share this story on social media: