Engineer behind deadly NYC train crash sues railroad for $10mn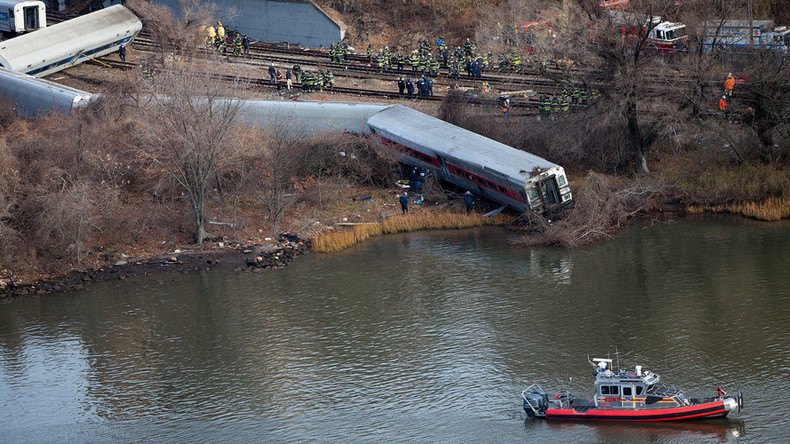 An engineer who "zoned out" moments before a deadly New York train derailment in 2013 has sued Metro-North, seeking $10 million from the railroad over negligence and failing to provide him with a safe workplace.
The crash killed four people and injured over 60.
William Rockefeller's lawsuit comes on the third anniversary of the train crash in the New York City borough of the Bronx. Early in the morning of December 1, 2013, Rockefeller was at the controls when he fell asleep, letting the train reach speeds upward of 80 mph. It derailed at a curve near the Spuyten-Duyvil station.
Read more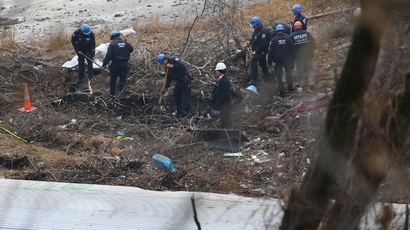 The engineer avoided criminal charges after a federal investigation found that he was sleep-deprived due to both undiagnosed sleep apnea and a change in shifts.
Rockefeller, who sustained a shoulder trauma and suffers from post-traumatic stress, has now sued Metro-North.
He is seeking $10 million from the railroad operator, who he said failed to equip the outdated Manhattan-bound train with automatic brakes that engage when the train hits a certain speed limit.
Instead, the cab had "dead man's pedal," which would slow a train down only if a train engineer's foot is taken off the pedal.
"They had the mechanisms in place to do this 20 years ago," said Ira Maurer, Rockefeller's attorney, according to the LoHud Journal News.
In his lawsuit, Rockefeller has also accused Metro-North of not having audible signals in his cab, which would have alerted him that the train was speeding.
Based on that, Rockefeller argued that Metro-North was negligent because it failed to provide him with a safe place to work "due to its 'deficient safety culture' that prizes on-time performance at the expense of protecting riders and workers."
READ MORE: At least 4 dead, 63 injured in NYC train derailment
Rockefeller was suspended without pay following the crash and has not returned to work since. He has been receiving a disability pension from MTA, but also applied for a lifetime's worth of pension payments. However, his bid was denied, the Journal News reported in mid-September.
"His life has been devastated by what happened," Maurer said.