Fatal shootings of cops up 67%, deaths from police shootings decline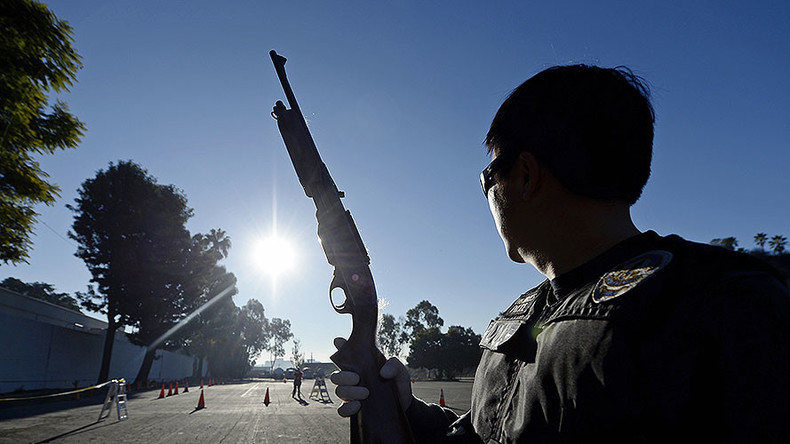 The number of US law enforcement deaths attributable to firearms in 2016 (60) is already beyond last year's total but is yet to top totals in 2007 and 2011. Meanwhile, 860 people have been fatally shot by police forces so far this year, after 991 in 2015.
With about five weeks remaining in 2016, gun violence has claimed the lives of 60 law enforcement officers in the US, up from 36 in all of 2015, according to data compiled by the National Law Enforcement Officers Memorial.
All officer deaths —including those that were firearm-related, traffic-related, and other causes — are up by 18 percent from last year.
Eighteen officer fatalities have occurred in Texas this year, including the recent fatal shooting of San Antonio Police Department Detective Benjamin Marconi, a 20-year veteran of the SAPD. California has the next most officer fatalities, with 10.
While the number of fatally-shot officers in up from 2015, this year's ongoing count (currently 60) still trails the totals of 2007 (70) and 2011 (73).
In addition to Marconi, three other officers were shot, but not fatally, on Sunday, November 20, and a Michigan officer was shot and wounded Tuesday while on duty.
Meanwhile, 860 people have been shot and killed by police this year, according to the Washington Post's database of such incidents. Under a third of the officers involved in these killings could be named by the Post. In 2015, 991 people were shot and killed by police.
As of last week, 2016's total number of fatal shootings by police were down by more than 20 from the same time in 2015, the Post's database suggests.
More than 1,140 people have been killed by US police forces in 2016, according to the Guardian's own database of various kinds of police-related deaths.
On Wednesday, Chicago police shot and killed 19-year-old Kajuan Raye after claiming he brandished a weapon at a police sergeant. Chicago police then searched the scene but are yet to produce the alleged weapon.