'Not justified:' Cop who killed black man Philando Castile in his car charged with manslaughter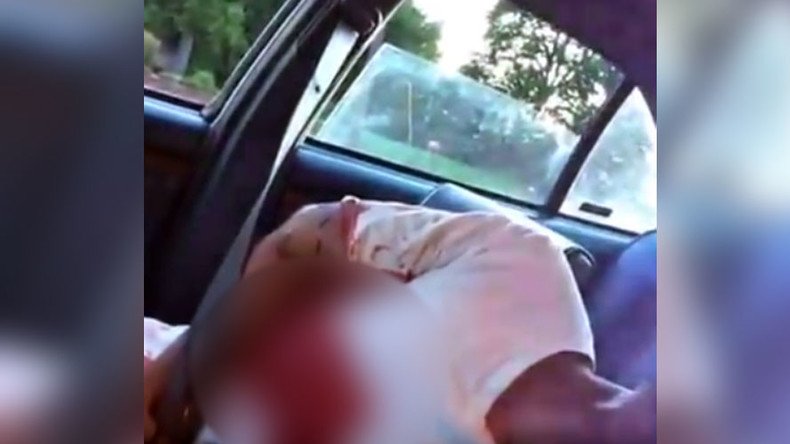 A police officer in Minnesota who shot and killed Philando Castile, during a routine traffic stop, was charged with second-degree manslaughter. Castille's girlfriend went on Facebook Live following the incident.
Ramsey County Attorney John Choi made the announcement during a Wednesday morning press conference that officer Jeronimo Yanez will face three charges for shooting and killing Philando Castile on July 6.
Choi said he concluded that "use of deadly force by Officer Yanez was not justified."
Castile, who hailed from Falcon Heights, Minnesota, succumbed to his wounds at Hennepin County Medical Center on July 6, where he was taken after being shot by a traffic police officer. Castile was driving with his girlfriend, Diamond Reynolds, when they were pulled over for a broken tail light.
The officer, who stood by the driver's window with his gun ready, panicked and shot Castile in the chest several times. Reynolds' four-year-old daughter was in the backseat of the car.
A video recorded by Castile's girlfriend, showing him bleeding in the car while the officer stood nearby, touched off widespread outrage and protests. On the video Reynolds said Castile was shot several times while reaching for his ID after telling Yanez he had a gun permit and was armed.
The Minnesota Star Tribune reported that before Yanez, "no officer had been charged in more than 150 police-involved deaths in Minnesota since 2000."
Choi's office got the case from investigators in late September. The AP reported Choi resisted turning over the case to a special prosecutor but added to his team to get an outside perspective and enlisted the help of national use-of-force consultants.
Choi said the key question was determining whether Yanez was justified in believing deadly force was necessary.
In Minnesota, second-degree manslaughter, or involuntary manslaughter, carries a maximum prison sentence of 10 years.
Protest over Castile's death led to a week-long demonstration outside the governor's mansion and a protest that shutdown Interstate 94 in St. Paul for hours.
That resulted in the arrest of 50 and caused injuries to more than 20 officers after police claimed they were hit with cement chunks, bottles, rocks and other objects.
The protests exposed a legacy of harassment by the St. Anthony Police Department where blacks accounted for nearly half of all arrests when while date showed just 7 percent of residents were black according to Census data.
You can share this story on social media: