Federal agency mishandled 200k green cards, among other errors – report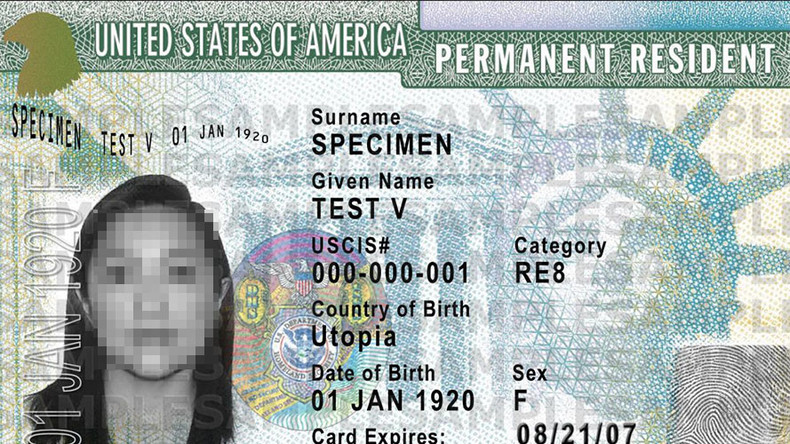 The federal agency responsible for issuing green cards to immigrants who have become permanent US residents has in recent years misdelivered potentially more than 200,000 cards and issued 19,000 duplicate or incorrect cards, according to a federal report.
US Citizenship and Immigration Services (UCIS), an agency within the US Department of Homeland Security (DHS), has, over the last three years, "produced at least 19,000 cards that included incorrect information or were issued in duplicate," according to a new report by the DHS Office of Inspector General.
Read more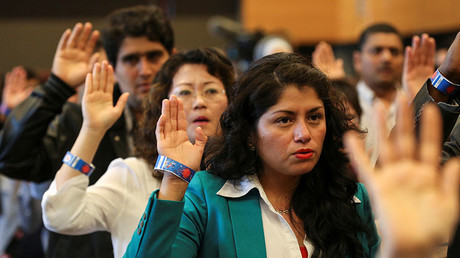 UCIS has also "included over 2,400 immigrants approved for 2-year conditional residence status being inadvertently issued cards with 10-year expiration dates," and has "received over 200,000 reports of cards potentially misdelivered, or not being delivered to approved applicants," the inspector general's office said.
In the last three years, UCIS issued 12,771 cards with incorrect data and 6,230 duplicate cards, the report found.
Reports of missing cards that were sent to incorrect addresses have incrementally increased in the last three years, going from more than 44,000 in fiscal year 2013 to more than 92,000 in fiscal year 2015, the report said.
The new report is a follow-up to a March report that said UCIS had sent "potentially hundreds" of green cards to wrong addresses.
"It appears that thousands of Green Cards have simply gone missing. In the wrong hands, Green Cards may enable terrorists, criminals, and undocumented aliens to remain in the United States," said DHS Inspector General John Roth. "It is vital that USCIS ensure better tools and procedures are in place to mitigate such risks."
The report blamed a "majority of the card issuance errors" on design and functionality issues in the agency's Electronic Immigration System, problems that the inspector general's office had previously documented in separate reports.
READ MORE: At least 1mn of Obama-approved immigrants still risk deportation under Trump
UCIS efforts to retrieve inappropriately issued or missing cards have been inadequate, the inspector general said.
In fiscal year 2015, UCIS issued nearly 2.1 million green cards, or permanent resident cards, according to the report.