99% of visa-approved visitors to US left on time, but over 500,000 overstayed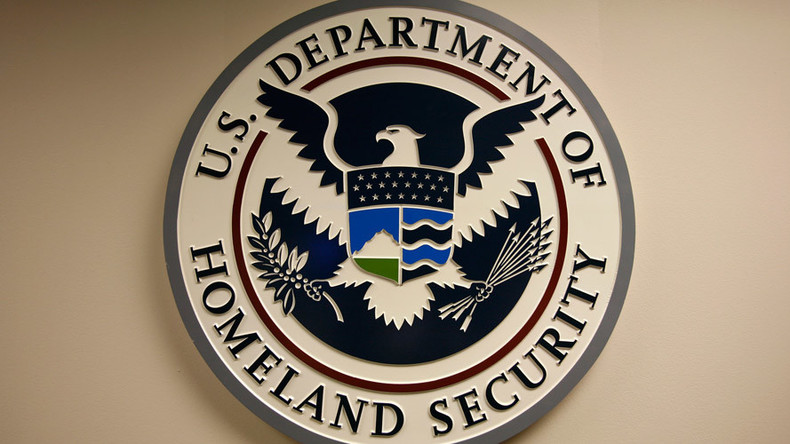 A Department of Homeland Security report boasts near-99 percent compliance of several visa programs, but estimates that 527,127 visitors from last year overstayed, leaving Congress under pressure to increase security measures for foreign guests.
The DHS report, first called for by Congress in 1997, finally arrived Tuesday after nearly two decades. Limited in scope to those traveling by air or sea on B-1 and WB work visas, as well as visitor B-2 and tourist WT visas, the report found that out of 44,928,381 approved visa travelers, over 98 percent of them left the US on or before their expiration date.
What might be considered a success rate for other programs or laws was taken by immigration hawks in Congress as quite the opposite. Of those 527,127 who overstayed their legal welcome, 44,346 of them left the country by the time the DHS report was compiled. That left about 482,781 visitors who currently remain in the country illegally, the DHS report said.
"Visa expiration dates have become optional," chairman of the Senate subcommittee on immigration Senator Jeff Sessions (R-Alabama) said in a statement upon the report's release. "The Administration does not believe that violating the terms of your visa should result in deportation."
The report, covering visa entries and exits from October 1, 2014 to September 30, 2015, was signed off by DHS Secretary Jeh Johnson and sent to House and Senate committees on appropriations, judiciary, and homeland security. The recent omnibus spending bill included a stipulation that Johnson's office would lose $13 million in funding if the overstay report was not completed by January 19.
"These figures do not include any foreign students or any other foreign worker programs such as the H-1B, the L-1, the H-2B and many, many more," Senator Sessions pointed out in his statement. "Nor does it include those who arrived through land ports, thus millions who came on border crossing cards are excluded. And, because this report was only generated using biographic data, and not biometric data, the true number of overstays is likely much higher."
Since last month's San Bernardino, California attacks that killed 14 and wounded 22, national security and immigration have combined as a top political issue both on the presidential campaign trail and on Capitol Hill. One of the shooters, Tashfeen Malik, arrived in the US via the K-1 visa, or fiancé visa.
On Wednesday, the Senate failed to pass the SAFE Act, a piece of Republican legislation which would put heavy restrictions on President Barack Obama's proposed plan to bring some 170,000 refugees from Iraq, Syria, and other Muslim-dominant countries to the US later this year. Although a similar bill passed in the House with a veto-proof majority, the Senate garnered just 55 of the 60 votes needed to move forward.
Sessions led a Senate immigration subcommittee hearing on Wednesday, titled "Why is the Biometric Exit Tracking System Still Not in Place?" with officials from US Customs and Border Protection and US Immigration and Customs Enforcement.
No such biometric system exists at US airports, where there usually aren't even separate terminals specifically set for departing visa travelers. But the idea of such a program received $2 billion in funding in the recent omnibus bill, and the 9/11 Commission report advised DHS to get one running "as soon as possible," as two of the 9/11 hijackers had stayed past their visa expiration dates.
During the hearing, however, a senior DHS official testified that there were different technologies being tested. John F. Kennedy International Airport in New York City has facial-recognition software, 10 of the largest airports in the country are using handheld devices to collect information of departing fliers, and a San Diego border checkpoint utilizes an eye scanner for those entering, the official said.
"Knowing who is going in and coming out is a matter of national security, plain and simple," Senator Chuck Schumer (D-New York) said during the hearing.
The issue is also a matter of foreign relations. Under the Visa Waiver Program, many Europeans are able to visit the US without a visa, but the European Union has expressed resentment over member countries like Poland, Bulgaria, and Romania being left out of the VWP list.
Congress has been presented with legislation allowing new countries on the VWP list if their overstay rate is kept under 3 percent, but it hasn't acted. The DHS report shows Poland with a 1.49 percent overstay rate and Romania with slightly more than 2 percent.
Last month, though, Congress tightened the VWP restrictions, disallowing anyone from the 38 countries of the EU who have dual citizenship in Iraq, Iran, Sudan, or Syria from participating in the program. The same prohibition applies to people in the EU who have visited those countries since March 1, 2011. The EU responded with a threat to deny visas to certain US travelers sometime this year.
While US lawmakers are speaking out against the 1.17 percent discrepancy in DHS enforcement of overstayed visas, the DHS report has also been acknowledged as one piece of data without any previous data to which it can be compared. DHS says it will carry out annual reports to identify trends.
Federal statutes mandate foreigners staying on expired visas for 180 to 365 days must wait three years before returning to the US. More than 365 days ups the penalty to a decade.
You can share this story on social media: