US erred in granting citizenship to 850 'potentially ineligible' immigrants - DHS audit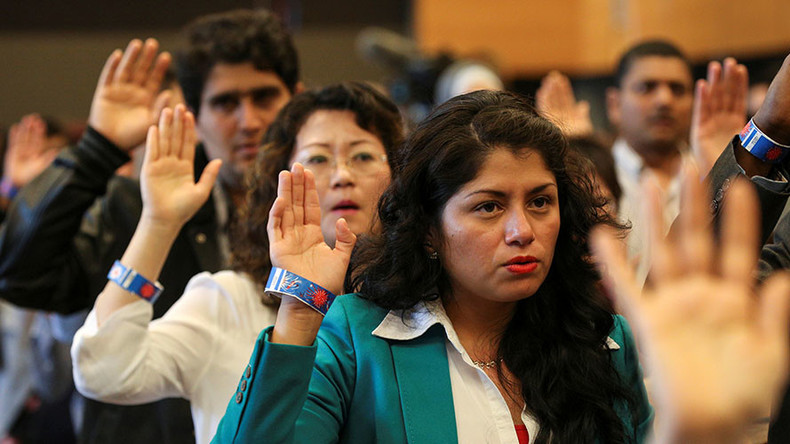 At least 858 individuals "from special interest countries who had been ordered deported or removed under another name" were granted citizenship based on a lag in digital fingerprint data in government databases, a new audit says.
The immigrants were granted US citizenship because digital fingerprint repositories at the Department of Homeland Security and the Federal Bureau of Investigation do not contain all fingerprint records of individuals ordered to be deported prior to 2008, the inspector general for the US Department of Homeland Security said Monday in an internal audit.
The report, "Potentially Ineligible Individuals Have Been Granted U.S. Citizenship Because of Incomplete Fingerprint Records," found that paper-based fingerprint records were not consistently digitized and added to DHS and FBI databases.
Some of the individuals used alternate names or birthdates to apply for US citizenship with US Citizenship and Immigration Services (USCIS). Those discrepancies were not noticed given the incomplete fingerprint databases, the audit found.
Ultimately, about 148,000 fingerprint records of undocumented immigrants "from special interest countries" not identified in the report who had received "final deportation orders or who are criminals or fugitives have yet to be digitized," the DHS Office of Inspector General (OIG) said.
"This situation created opportunities for individuals to gain the rights and privileges of US citizenship through fraud," said DHS Inspector General John Roth.
"To prevent fraud and ensure thorough review of naturalization applications, USCIS needs access to these fingerprint records."
Roth added that "ICE has plans to digitize and upload all available fingerprint records, and [DHS] has told us it plans to review the eligibility of each naturalized citizen whose fingerprint records reveal a deportation order under a different identity."
The report found that, overall, federal databases lack fingerprints for as many as 315,000 immigrants with final deportation orders or who are fugitive criminals. About half of those have not been reviewed, digitized, and added to federal records by ICE, the audit said, recommending ICE complete this process.
The OIG warned in the audit that the fingerprint record must be corrected, as naturalized citizens are eligible for security clearance and law enforcement positions.
Read more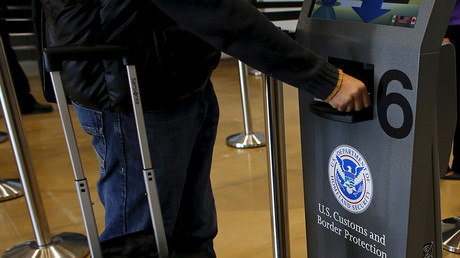 "ICE has investigated few of these naturalized citizens to determine whether they should be denaturalized, but is now taking steps to increase the number of cases to be investigated, particularly those who hold positions of public trust and who have security clearances," the audit said.
At least three people erroneously granted citizenship went on to become aviation or transportation workers, but their credentials were revoked once they were identified as receiving improper citizenship. A fourth person is currently a law enforcement official, the audit said, without adding further information.
The OIG recommended that relevant DHS agencies "establish a plan for evaluating the eligibility of each naturalized citizen whose fingerprint records reveal deportation orders under a different identity" and what to do with those cases going forward.