Manhattan DA seeks to make iPhones and other gadgets accessible to law enforcement
Published time: 18 Nov, 2016 20:27
Edited time: 23 Nov, 2016 11:24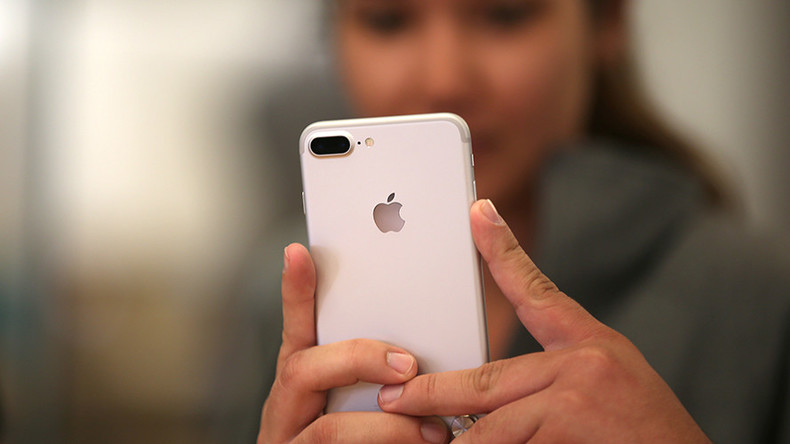 Manhattan's district attorney wants to "end the sale and distribution of impenetrable mobile devices" through federal legislation, adding there are 400 "lawfully-seized Apple devices" in New York County that are inaccessible to investigators.
In a new report, New York County District Attorney Cyrus Vance repeated his desire to see federal legislation address "the risks posed by default device encryption," such as that of Apple's iOS 8, which encrypts data out of the reach of law enforcement search warrants. The report is an update of a November 2015 report that warned of the "legal and practical problems for law enforcement posed by default device" encryption.
In advocating for weakened encryption standards, the report says that default encryption "does not meaningfully increase smartphone users' protection for unauthorized hackers," nor does requiring a "smartphone manufacturer or software supplier to maintain a key to the smartphones … imperil those users."
The report said that in New York County, New York, or Manhattan, the district attorney's office has 423 Apple iPhones and iPads it has seized since October 2014 that "remain inaccessible due to default device encryption." The devices were seized as part of criminal cases; 10 percent of the devices are part of homicide or attempted murder cases while nine percent are related to sex crimes, the report said.
In September 2014, Apple released iOS 8 to include an automatic encryption method that requires a password to access any data stored on a device. The operating system was central to a public fight between Apple and the FBI after the US law enforcement agency ran into trouble unlocking the iPhone of Syed Farook, one of two shooters who killed 14 people in San Bernardino in December 2015. Apple did not comply with court orders to help the FBI unlock the phone, claiming the move would endanger all Apple iPhone users. The FBI eventually accessed the phone without Apple, using a third party.
Vance's office released the report on the same day that it announced the launch of its new Cyber Lab at the Manhattan District Attorney's 7th Annual Financial Crimes & Cybersecurity Symposium.
"To fight crime effectively in the 21st century, we have to make smartphones answerable to search warrants – just as they were until 2014," Vance said in a speech at the conference.
Vance said the report concludes "that doing nothing about this problem will perpetuate an untenable arms race between private industry and law enforcement, and that federal legislation is our only chance to lay these arms aside."
He insisted that "complying with judges' warrants for smartphones never involved a government backdoor," nor did it mean "that the government held a key to anybody's phone," nor did it provide "access to real-time communications," nor the collection of bulk data.
"Default device encryption does not defend against these kinds of cyberattacks, nor does it protect users from phishing attempts on their devices," Vance said.
"What it does do, is thwart law enforcement's ability to identify the perpetrators, and take them out of the game. That is the great irony at the heart of this debate. In their purported attempt to provide more cybersecurity, Apple and Google have empowered cybercriminals to act with impunity."
Apple CEO Tim Cook has insisted that the FBI's request of the company was akin to creating a "backdoor" into all iOS 8 iPhones and would set a "dangerous precedent that threatens everyone's civil liberties."
"It has become crystal clear that this case is not about a 'modest' order and a 'single iPhone,'" the corporation argued in court filings. "Instead, this case hinges on a contentious policy issue about how society should weigh what law enforcement officials want against the widespread repercussions and serious risks their demands would create."